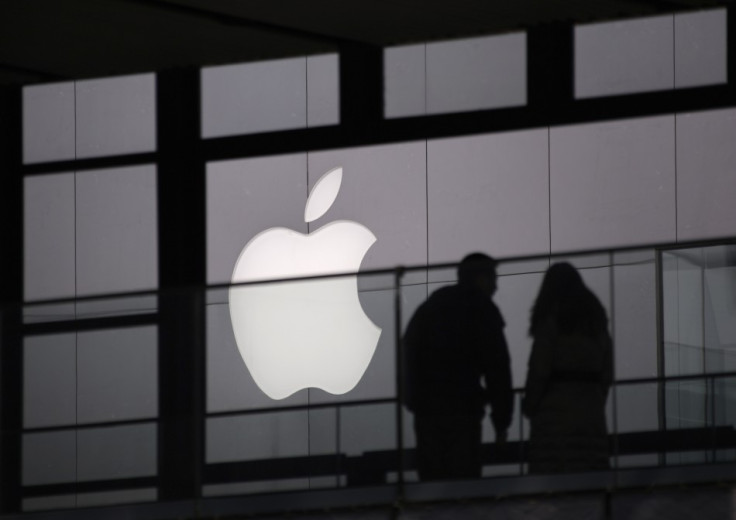 Apple has overtaken Coca-Cola to become the world's most valuable brand, as the soft drinks company loses its grip on the top spot for the first time in 13 years.
Coca-Cola fell two places to third in the 2013 report, behind Apple and Google, whose brand value grew 28% and 34% respectively. Technology dominated much of the top 10, with IBM fourth, Microsoft fifth, Samsung eighth and Intel ninth.
A corporate identity and brand consulting company, Interbrand has been compiling its Best Global Brands report since 2000 and each year publishes a list of what it believes to be the 100 most valuable brands worldwide.
The report estimates Apple's brand to be worth $98.3 billion (£57.8bn), while Google's is now worth $93.3bn. Coca-Cola's brand worth grew just 2% in the last 12 months to $79.2bn.
Of Apple, the report said: "Every so often, a company changes our lives, not just with its products, but also with its ethos. This is why, following Coca-Cola's 13-year run at the top of Best Global Brands, Interbrand has a new number one - Apple."
"Legions of adoring fans"
The iPhone maker is praised for enabling "so many people to do so much so easily," earning the company "legions of adoring fans."
Recognising the departure of iOS chief Scott Forstall and a reshuffle of executives, Interbrand says: "There's been a lot of change at the top in the last 12 months, but the alignment of both hardware and software design under Jonathan Ive is a major step toward maintaining focus.
"A shrewd move, perhaps, given the stiffer than ever competition over the last 12 months: Samsung is now the world's most profitable smartphone manufacturer, Google has expanded Android and its maps still seem to be the 'preferred' route, and Windows Phone 8 certainly raised more than a few eyebrows."
Growing Mac sales while the overall PC market is in decline, a pledge to manufacture the upcoming Mac Pro in the US, Apple's app and entertainment stores and rumours of an upcoming smartwatch, along with the recent hiring of former Yves Saint Laurent CEO Paul Deneve are all cited as reasons for Apple claiming the top spot.
Something in the water
Of Google, Interbrand said "there's clearly something in the water in Mountain View, California," citing the search giant's development of self-driving cars and Google Glass, as well as the way it took advantage of Apple's fumbled launch of its own mobile maps application with iOS 6 in 2012.
"Whether through phone, tablet, computer, or car, the brand is ever-present. As powerful as it is ubiquitous, Google controls about one-third of all online advertising spending...at the same time, evolutionary changes in core offerings like search, Android and Gmail continue to keep Google ahead of the pack, ensuring that users who are 'one click away' from the competition never stray."
Interbrand praises Google's "relentless adaption" as it tries to anticipate and fulfill the needs of its customers. "This responsive behaviour suggests that Google pays attention to what consumers like and don't like - a big reason why overall sentiment for the brand is positive."
Confusion
But there are problems, as the report addresses Google's brand fragmentation: "Consumers don't seem to understand how Google's vast array of products actually tie back to search or any unifying theme beyond innovation for innovation's sake...and the 'always be in beta' mindset may be a bit lost on end-users".
Having fallen from 56th to 93rd place in 2012, BlackBerry no longer appears in the list, as poor sales and dwindling market share have seen the company fall from grace; the phone maker is expected to be bought out by Fairfax Holdings before the end of the year.
Balancing act
Finally, the report places Facebook in 52nd place, with a brand value of $7.7bn, up 43% from the previous year, making it the biggest riser of all 100 brands listed.
Interbrand praises Facebook's acquisition of Instagram and launch of Graph Search, but reminds readers of the poor reception to its Home Android application, and the HTC First, which shipped with the Facebook-centric interface installed as standard.
"A backlash in December 2012 against Instagram's terms of service shows the fine line the brand walks with respect to privacy. Ultimately, the success of Facebook depends on balancing users' expectations of privacy and utility with the ad-driven lure of exploiting user data."