Apple's highly anticipated iPhone 5S and iPhone 5C (budget iPhone) launch event is expected to start at 6pm UK time (10 am PST or 1 pm EST or 12 pm CST) on 10 September, at the company's Town Hall auditorium in Cupertino, California.
With just a few hours left until Apple CEO Tim Cook takes to the stage, many people around the world are waiting patiently to see if Apple will be broadcasting a live coverage of the event, as fans around the globe will be curious to see what the tech giant has to offer.
It is unclear whether or not Apple will live stream the keynote though the company broke with recent tradition by streaming the keynote from its Worldwide Developer Conference event in June.
As well as announcing two new iPhones, Apple is also set to release the final version of iOS 7 to developers, known as the iOS 7 Gold Master (GM), and the company will likely indicate when the public will be able to download the updated software.
Apple live stream system requirements
If Apple does decide to live stream the event, viewers will need to know if they conform to some key system requirements for viewing the iPhone event via:
Safari on iOS 4.2 or later on any iPhone, iPad, iPad mini or iPod touch
Safari 4 or later on Mac OS X v10.6 or later
Streaming via Apple TV requires second or third generation Apple TV with software 5.0.2 or later
Where to Watch Live
Live blog services for the iPhone event will be available via CNET, Engadget, Gizmodo, iClarified and more. In addition, live-streaming services will kick off via private news channels and video streaming services such as WPTV, USTREAM, WCPO.
Those who are wondering what time the event will start in their respective time zones can check out the iPhone event timetable for 10 September in the screenshot below: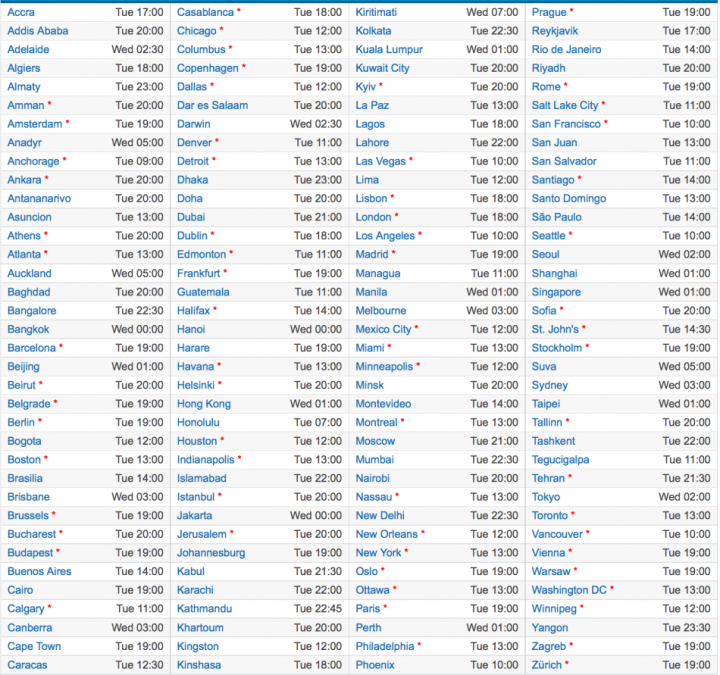 Tokyo - 2:00 am (Wednesday)
Sydney - 3:00 am (Wednesday)
Aukland - 5:00 am (Wednesday)
What to Expect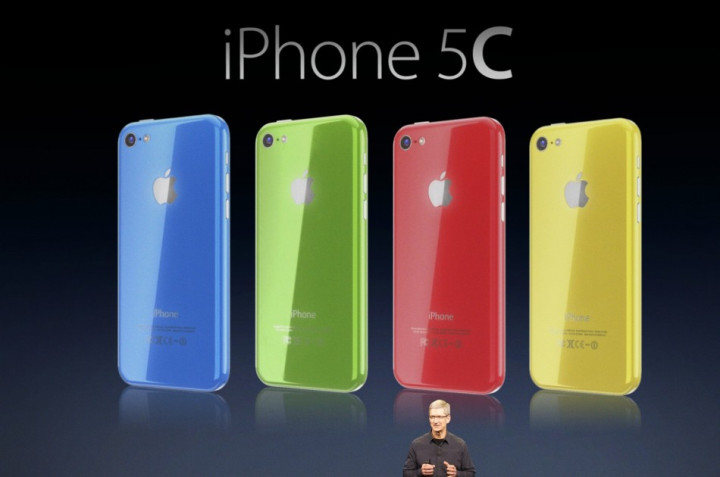 The Apple event is expected to see the launch of iPhone 5S, a refreshed version of the flagship iPhone 5 model. It is likely to pack a more powerful dual-core A7 processor, an eight megapixel or 12 megapixel iSight rear camera with dual-LED flash, a fingerprint sensor (built into the Home button) and will reportedly be available in gold or champagne colour variants for first time. Expect the iPhone 5S design to be quite similar to that of the iPhone 5.
The iPhone 5C, on the other hand, is expected to launch in multiple colours such as blue, yellow and powder pink, besides the regular black and white models. However, Apple's media invitation with colourful dots in green, purple, orange, red and aqua could actually hint that the iPhone 5C may be available in more than five colours.
In addition, the iPhone 5C could feature a low-powered processor, a downscaled iSight rear camera (five-megapixel) and a plastic scratch-resistant body.
Both the iPhone 5S and iPhone 5C are expected to feature the same 4in Retina display found on the iPhone 5, which offers a resolution of 1136 x 640 pixels at a pixel density of 326 pixels-per-inch (ppi). A 1.2 megapixel front camera with support for 720p HD video recording at 30 fps is also on cards for both the iPhones.
ALSO READ: iPhone 5S Twice As Fast As iPhone 5 in Graphics Benchmark Tests