Apple has snapped up the exclusive rights to James Corden's Carpool Karaoke, which will be heading to Apple Music as a 16-part series. A new episode will be aired on the subscription streaming service each week following a licensing deal between the iPhone maker and CBS Studios.
Carpool Karaoke has proved somewhat of an internet sensation since it debuted as a spin-off on CBS's The Late Late Show, with the series having accumulated more than 830 million views on YouTube. The show sees Corden driving various celebrities around as they sing along to the radio, with Justin Beiber, Adele, George Clooney and Michelle Obama having all made an appearance.
Deadline reports the new series will feature a new host, with Corden assuming the role of executive producer alongside Ben Winston, who is the executive producer of The Late Late Show. No information has been given on who will replace Corden, or when the show will premiere on Apple Music. Production is expected to begin "soon".
"We love music, and Carpool Karaoke celebrates it in a fun and unique way that is a hit with audiences of all ages," said Eddy Cue, Apple's SVP of internet software and services. "It's a perfect fit for Apple Music - bringing subscribers exclusive access to their favourite artists and celebrities who come along for the ride."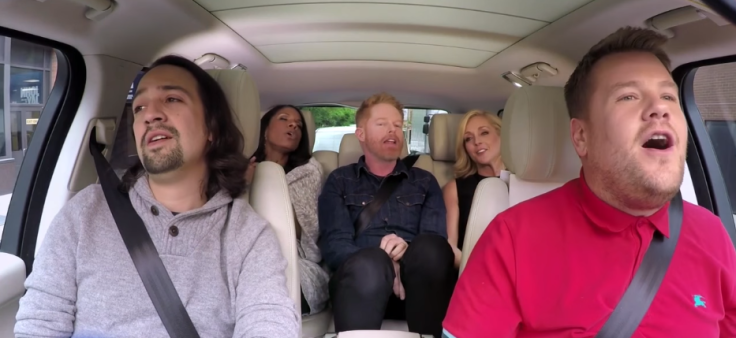 The reason for surprising purchase, for an undisclosed fee, may be that Apple sees the show as low-hanging fruit for boosting its subscriber numbers, which trail Spotify's market-leading 100m-plus monthly active users at 15m. Despite its explosive viral success it is a format that could have a limited shelf-life.
On top of that, Apple Music will not be the only place fans will be able to watch the show - Carpool Karaoke will still feature as a recurring segment on The Late Late Show, meaning Apple Music subscribers won't necessarily have to shell out £9.99 per month for the privilege of watching celebrities being driven around in a car - although we'd expect exclusive footage and guests to be part of the Apple series.