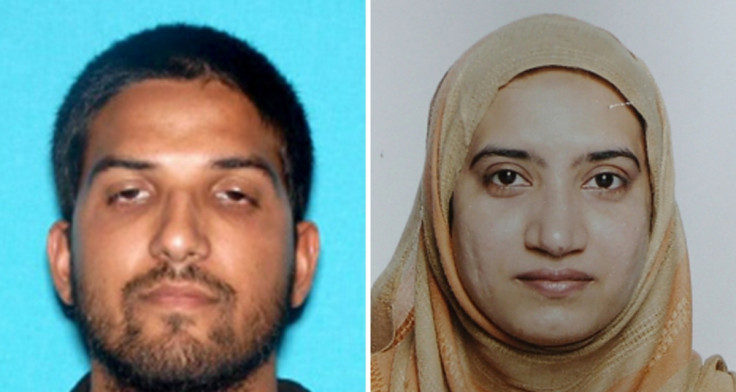 A US federal judge has ordered Apple to help the FBI decrypt an iPhone 5C, used by one of the San Bernardino shooters, Syed Farook. The FBI believes the phone has vital clues that could lead them to the handlers of Farook and his wife Tashfeen Malik, who took the lives of 14 people and injured 22 others in the gruesome attack in December 2015.
The order issued by magistrate Sheri Pym asks the tech giant to assist the FBI in gaining access to data on the iPhone 5C, recovered from a black Lexus belonging to Farook's mother. Although the phone belonged to the Riverside County Health Department it was used by Farook who worked as an inspector there.
The FBI says it has an iCloud backup of the phone until 15 October 2015, but no data can be recovered post that. Recovered data can provide vital clues to whether the radicalised couple acted independently or had links to the Islamic State (Isis) militant group. Apple has made no comments until now and has five working days to respond to the order.
The latest order once again brings into the open the tussle between the FBI and technology companies over privacy. While tech giants like Apple have repeatedly given priority to individual privacy over security, the FBI wants just the opposite especially in the wake of attacks like those in Paris and San Bernardino.
"Justice may be denied, because of a locked phone, or an encrypted hard drive. The notion that the marketplace could create something that would prevent [a locked] closet from ever being opened, even with a properly obtained court order, makes no sense to me," said James Comey during a speech in Washington after becoming FBI director.
Apple CEO Tim Cook, on the other hand, has long maintained that the US government should support unbreakable encryption and refuse any kind of back-door access to secured devices.
Reports suggest that the Obama administration has held high-level discussions to press Apple, Facebook and other tech giants to prevent terrorists from using the Internet as a pivotal tool in their activities. A legislation that would compel tech companies to provide encrypted data to law enforcement agencies is also in the works.