The world's second biggest technology company Apple has revealed that it invested $1bn (£690m; €880m) into the Chinese ride-hailing service Didi Chuxing. Apple chief executive officer Tim Cook said the investment would help his firm learn more about the Chinese market.
Didi Chuxing, formerly known as Didi Kuaidi, offers vehicles and taxis for hire via smartphone applications, and is the largest rival to Uber in China. It is valued at about $20bn.
Cheng Wei, founder and chief executive of Didi, said the funding from Apple was the single largest investment in the history of the Chinese company.
"The endorsement from Apple is an enormous encouragement and inspiration for our four-year old company," he said in a statement.
"Didi will work hard with our drivers, riders and global partners to make available to every citizen flexible and reliable mobility choices, and help cities solve transportation, environmental and employment challenges."
Strategic investment
Apple reportedly reached a deal to invest in Didi after the latter's executive team visited Cook at Apple headquarters in California in April.
The Chinese firm says it completes 11 million rides a day on its platform, serving close to 300 million users across 400 Chinese cities.
It works with 14 million Chinese car owners and drivers and holds an 87% market share in private car-hailing in the country.
"Didi exemplifies the innovation taking place in the iOS developer community in China," Cook said.
"We are extremely impressed by the business they've built and their excellent leadership team, and we look forward to supporting them as they grow."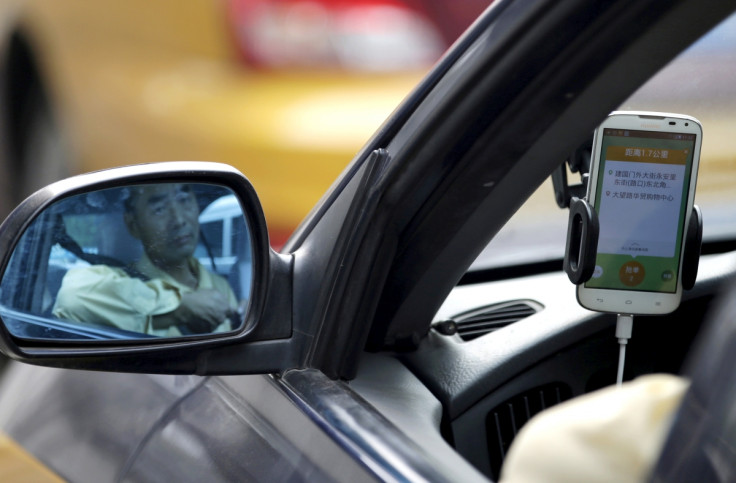 Several reports suggest Apple has been mulling an entry into the self-driving automotive industry to diversify its business — the Cupertino-based firm reported a 13% drop in second quarter revenue last month as sales of iPhones tumbled.
Cook told Reuters that Apple and Didi shared avenues where they could work together in the future.
"We are making the investment for a number of strategic reasons, including a chance to learn more about certain segments of the China market," he said.
"Of course, we believe it will deliver a strong return for our invested capital over time as well."
Apple shares closed down 2.4% in New York at $90.32 on 12 May. The drop led to it being overtaken by Google's parent company Alphabet as the world's most valuable firm.