Apple is set to reinvent the textbook industry with the launch of iBooks 2, featuring interactive textbooks for the iPad sold at a fraction of the price of printed books.
At a media event in New York on January 19, Phil Schiller took to the stage to announce iBooks 2 for the iPad and iBooks Author, a Mac application that lets users create beautiful and interactive books for free.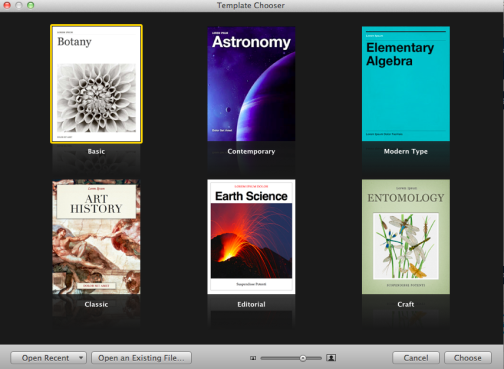 Demonstrating how the textbooks offer more than their printed cousins, Schiller showed how pinching, swiping and tapping can be used to navigate through textbooks full of images, videos, interactive widgets and text.
Apple has published a video showcasing the interactive textbooks for iPad here.
Schiller began by describing conventional textbooks as heavy and expensive: "They'll always be with us, but fast forward more than a few hundred years, and it's not hard to see that the textbook is not always the ideal learning tool."
Primarily aimed at high school children, the books will be sold through Apple's iBook Store for "no more than $14.99", representing a steep discount from printed textbooks, which often retail for vastly more.
Highlights and annotations can be added to the iPad textbooks, and these notes can then be collected into a folder of cards aimed to help children revise for exams. These virtual 3x5-inch revision cards can be typed on on both sides, flipped around and shuffled.
Schiller said that "kids are really going to love to learn with iBooks" and Apple's Roger Rosner added: "These are gorgeous, gorgeous books. They're really in a class by themselves."
In a move that could radically change the publishing industry, iBooks Author is a free application available from the Mac AppStore immediately, and allows users to create their own novels, textbooks, comics or anything they choose for free.
Images, videos and interactive widgets can easily be added to books and for those who want more flexibility, custom HTML and Javascript widgets can be created and added to books.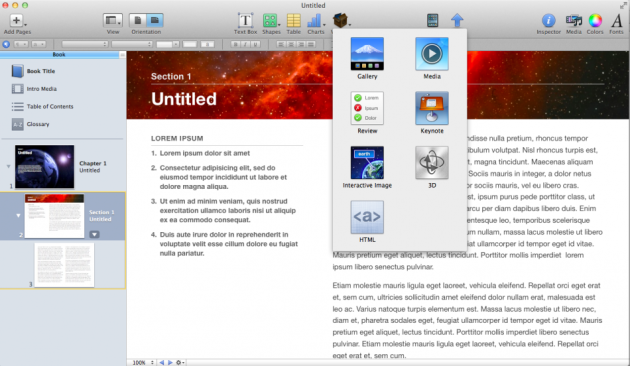 Word documents can be dragged and dropped into the iBooks Author app.
Once finished, an iBook can be downloaded directly to the user's iPad and viewed immediately, before being uploaded to the iBook Store, where it can be sold to the public or given away for free.
Schiller said: "So that's iBooks Author. It is the most advanced, most powerful and yet most fun interactive authoring tool yet created.
"We wanted to make sure we could get this into the hands of not only every publisher and every author, but even every teacher."
Phil Schiller wrapped up the keynote, saying: ""Apple exists at the intersection of liberal arts and technology, and never has that been more evident... that is true today as it ever has been before."
iBooks 2 and iBooks Author will be available to download for free from January 19, but it is not yet clear if they will be available outside of the US right away.