Apple has just rolled out its fifth beta iteration of iOS 7.1 (with build number 11D5145e) for developer testing, via iOS Developer Programme. The beta 5 update is a follow-up release to iOS 7.1 beta 4, wherein the former brings a handful of new bug fixes and improvements over the latter.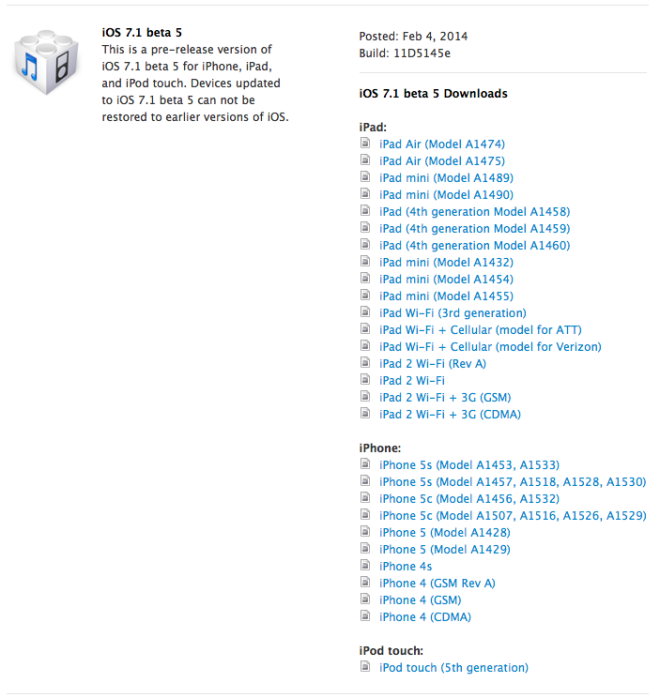 The previous beta 4 release for iOS 7.1 introduced a new slide to unlock animation feature along with a new voice gender for Siri UK.
The new beta update is now available for download Over-The-Air as well as through iOS Dev Center and supports all iOS 7 compatible devices (see the list below):
iPhone 5s, iPhone 5c, iPhone 5, iPhone 4S, iPhone 4
iPad Air, iPad mini, iPad 4, iPad 3, iPad 2 and iPad mini
iPod touch 5G
NOTE: OTA update for iOS 7.1 beta 5 is possible only on iOS devices running previous beta versions of iOS 7.1. In other words, you cannot directly upgrade from iOS 7 to iOS 7.1 beta 5 via OTA.
The new beta update for iOS 7.1 will expire on Monday, 14 April at 12am (GMT), according to a recent tweet by iH8sn0w. This implies the final release for iOS 7.1 is imminent.
iOS 7.1 Beta 5 New Features, Bug-Fixes and Improvements
Discerning iOS users may check out the noteworthy bug fixes, improvements and feature changes ported to iOS 7.1 beta 5 (below):
iOS 7.1 beta 5 introduces new natural-sounding Siri voices for English (Australia), English (United Kingdom), Japanese, and Chinese (Mandarin – China).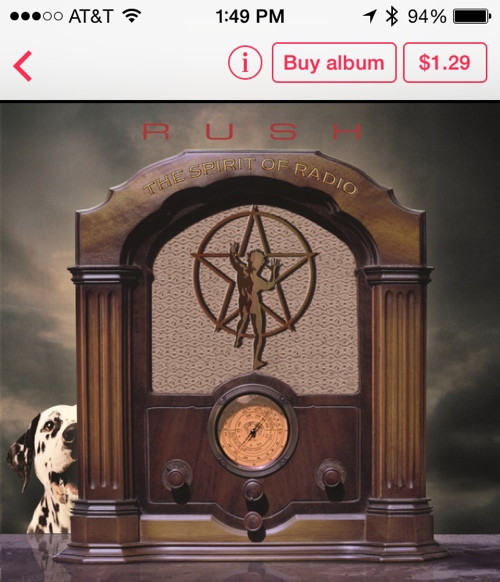 A new "Buy Album" button is added to iTunes radio, besides another button that enables purchase of an individual song.
Redesigned Shift and Caps Lock keys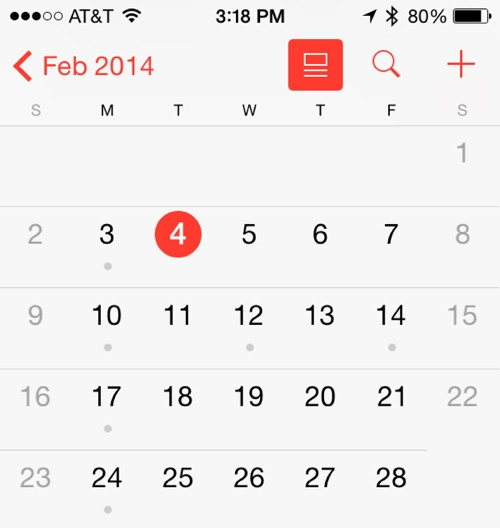 The Calendar app now features a bolder button for toggle list view function, within the app.
Apple has patched a couple of more exploits in evasi0n7 with iOS 7.1 beta 5 release. Read more about it here...
The option to disable parallax effect in wallpapers has been renamed as "Perspective Zoom" instead of "Motion".
iOS 7.1 beta 5 incorporates a new minimal-UI property for mobile Safari. This property supports minimizing the top and bottom bars on the iPhine during page loads. Tap the top bar to restore the bars or tap in the content box to dismiss bars while using minimal-UI on a webpage.
iOS 7.1 Beta 5 Direct Download Links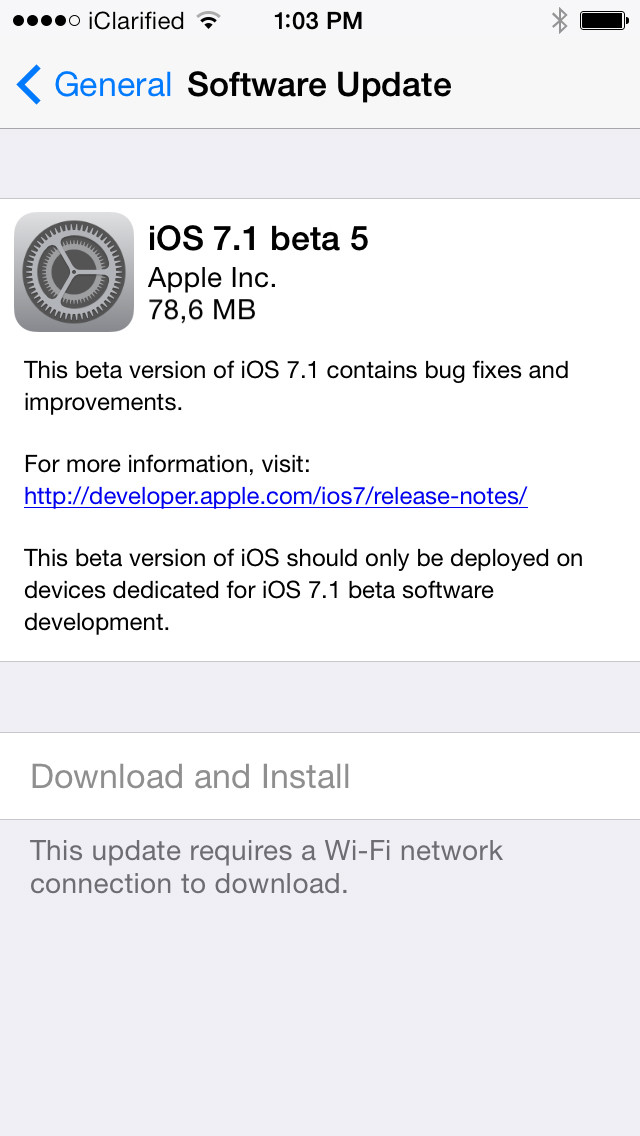 Interested users with registered UDIDs and Apple recognised developers can go ahead and download the latest beta update for iOS 7.1 using the direct links below:
iPad
iPhone
iPod touch
Pre-requisites
Take a backup of your important data and settings on your device before updating to iOS 7.1 beta 5 release.
Also, download and install the latest version of iTunes from here.
This tutorial is only for Apple Authorised developers. Non developers are advised to skip this beta update on their device as it may brick the device.
How to Install iOS 7.1 Beta 5 on iPhone, iPad or iPod Touch via Registered UDID or Developer Account
Step 1: Download the appropriate iOS 7.1 beta 5 file for your device.
Step 2: Connect the device to your computer, open iTunes and choose "Restore Your iPhone/iPad" after selecting the iOS 7.1 beta 5 file that ends with ".ipsw".
Step 3: If you are on Mac hold alt/option when you click "Restore". On Windows, hold Shift when you click "Restore".
NOTE: The device must be connected to power during the installation. Once the entire process is complete, the device may reboot a couple of times.
[Source: iPhone Hacks]