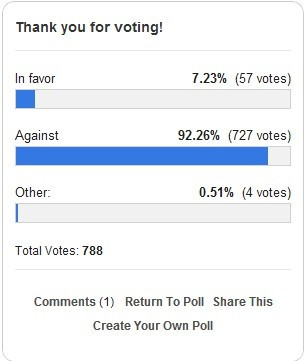 Apple's repeated attempts to secure a ban on Samsung's Galaxy S3 selling in the US, Europe and Australia has hit a roadblock, in the shape of a US District Court Judge, who denied the Cupertino company a request to extend existing range of disputed Galaxy products and technology to include Samsung's newest smartphone.
According to PC Advisor, the US court stated a lack of time and resources as the main reason for not adding the Galaxy S3 to the injunction.
"The pending motion for preliminary injunction is fully briefed, and the court will not consider any further discovery or briefing," said the Judge, Lucy Koh, in her judgment, as reported by The Christian Post, adding, "An order on the pending motion for preliminary injunction will issue shortly. If Apple seeks to file a motion to enjoin sales of the Samsung Galaxy S3, Apple will have to request a new hearing date from the court," asserts Koh, while denying Apple's request to include Galaxy S3 in the injunction.
As The Christian Post notes, Apple's next move is unclear. The company could well try, as Judge Koh suggests, to ask for a separate ban but this will take time and almost certainly not come into effect before the S3's 21 June US launch date. The dispute apparently arose from a patent infringement claim made by Apple that accuses of Samsung of violating copyright for several pieces of software, including Siri - Apple's voice-activated personal assistant.
Meanwhile, in a statement issued to the courts, Samsung said it planned to "demonstrate to the court that the Galaxy S3 is innovative and distinctive". The company expects to accomplish the task before 21 June.
The heads of the two companies recently met, in an attempt to resolve their disputes amicable. However, it seems there is little chance of a formal out-of-court settlement, meaning the legal war comprising 30 patent litigations filed across 10 different countries is set to go on.
In a recent online poll conducted by Latinos Post, participants were asked to vote either in favour of or against the ban on the forthcoming Galaxy S3 in the US. Of the total 788 votes, 57 voted in favour of a Samsung Galaxy S3 ban. The overwhelming majority, not unsurprisingly, voted (727 people; 92.26 percent) voted against the ban. The poll may not be 100 percent accurate but could be used to indicate the general feeling among US consumers; web analytics reports 85 percent of the voters were from IP addresses within the US.