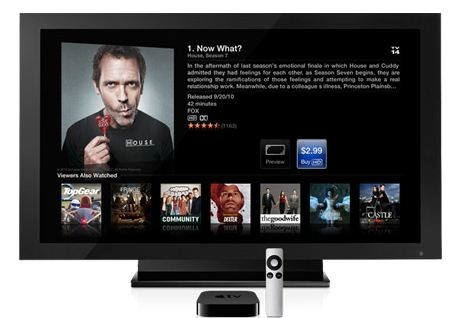 At least two Canadian telecommunications companies are testing prototype Apple televisions in their laboratories, according to sources.
Canadian newspaper The Globe and Mail said two major telecom firms have the rumoured television in their labs. It was reported that Apple was approaching the companies to discuss business partnerships.
"They're looking for someone with wireless and broadband capabilities," claimed one source.
The newspaper's claims correlated with other rumours that have been doing the rounds for well over a year. The Apple television is expected to be controlled with Siri, the voice-activated personal assistant first seen on the iPhone 4S.
In his biography, Steve Jobs was quoted as saying that he had "cracked" the television.
The Globe and Mail also predicted that the Apple television - also referred to as iTV - will feature a built-in camera that will recognise hand gestures to change channel and increase volume, among other commands.
Television is one of the few home entertainment sectors that Apple has not dominated. The Apple TV set-top box was described by Jobs as "a hobby" for Apple after it failed to sell.
As Apple has not formally announced the mythical television, it is impossible to say when it will go on sale. Most speculation points at a release near the end of 2012.