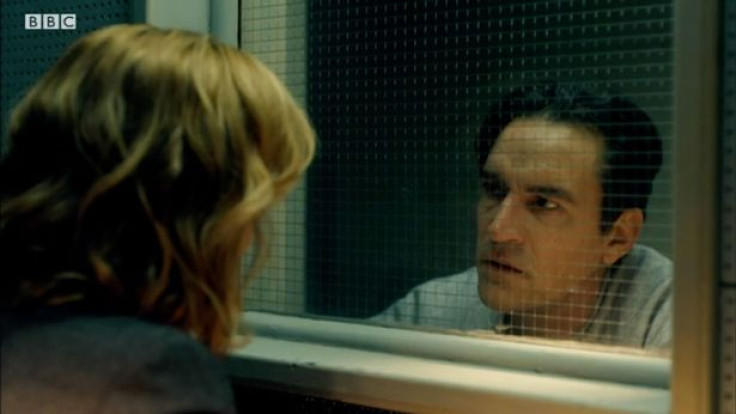 Apple Tree Yard left viewers in shock as a huge twist spiced up the final episode which was on the verge of becoming a typical court-room drama yawnfest.
Scientist Yvonne Carmichael and her mysterious lover Mark Costley – played by the great Emily Watson and Ben Chaplin – had been put on murder trial for conspiring to murder rapist George Selway on Sunday night's (5 February) penultimate episode.
The drama continued on Monday night as middle-aged mother Yvonne looked like a rabbit in headlights throughout the duration of the trial, proving that jail life wouldn't suit her.
Luckily for her, the jury sympathised with her story, which she had tinkered with a little. Mark's team pleaded diminished responsibility on the grounds of a "personality disorder" that rendered him "mentally unstable", insinuating he couldn't tell the difference between reality and fantasy.
As their stories unravelled to the courtroom, Yvonne remained adamant that she had no idea her lover was going to brutally murder George in the way he did, and claimed she never asked him to. The episode hastily moved along and the verdicts came in, with Yvonne getting off on all charges and Mark being found guilty of manslaughter.
The raven-haired romancer soon trotted off to prison, but the story didn't end there. In a chilling twist, Yvonne went to visit Mark behind bars, where he revealed that he never told his lawyers, or anyone else, what she said to him in his secret flat – namely the "safe house".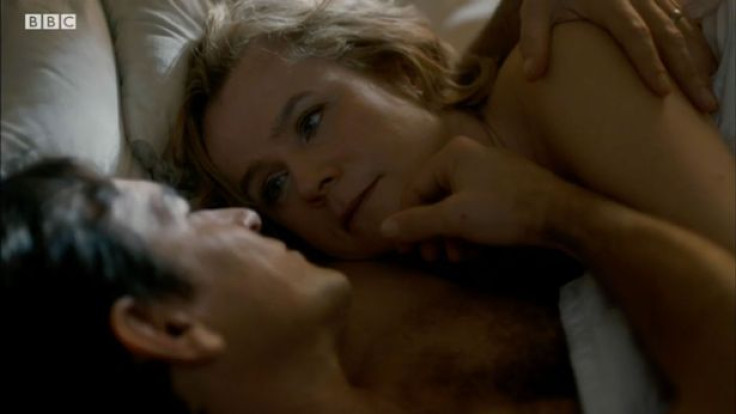 In her anger, a flashback revealed that Yvonne asked Mark in bed: "I want you to kill him. I want you to smash his f**king face in." It then comes back in the present time and Yvonne remembers what she had said, but looks into her past lover's eyes and says: "People can say anything. You really can't tell the difference, can you?"
Viewers were aghast at the finale's twist, but though Yvonne had indeed told Mark to kill the man who raped her, her words were said in anger. Due to Mark's personality disorder, he presumed she was being completely serious.
Apple Tree Yard fans quickly took to Twitter to praise the drama, with one person writing: "Bravo everyone involved in Apple Tree Yard. Kept me captivated til the very last second. Emily Watson is wonderful. What a twist!!" as another put: "Doesn't Apple tree yard make u sit up & be a little bit more careful about who you meet with ladies! #AppleTreeYard wow just wow! #wrongun".
A third added: "Wow, totally loved Apple Tree Yard – brutal, passionate & gut wrenching #puredrama," as a fourth person continued: "Loved Apple Tree Yard, brilliant acting by all and had me on the edge of my seat".
Others commented on Yvonne's experience of rape and why she did not directly report it to the police. One user said: "New favourite person: husband on Apple Tree Yard demonstrating why a woman might not fight back #AppleTreeYard" as another added: "Watch apple tree yard and you'll understand why most rape victims don't come forward about it".