Apple unveils all new Music app in iOS 8.4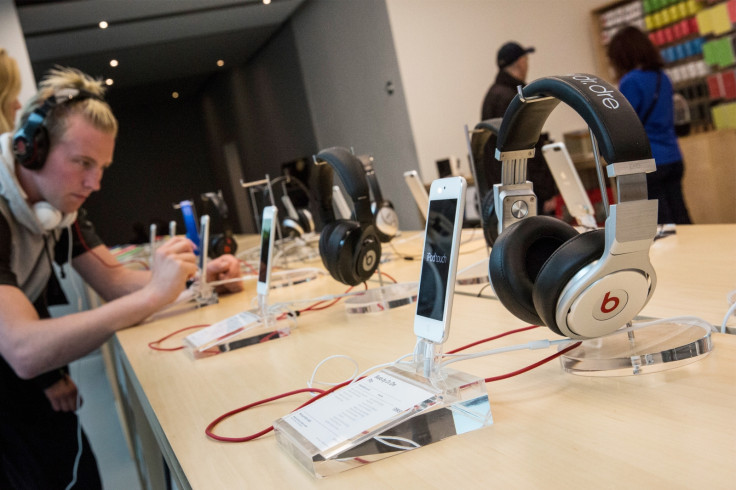 Apple is expected to unveil its revamp of the way it sells and streams music to its customers at its Worldwide Developers Conference in June 2015, but ahead of that launch it has revealed a new Music app as part of its iOS 8.4 software update.
Apple has released the unfinished mobile software to developers ahead of a public launch in the coming months and the biggest new feature is the inclusion of the new Music app.
Apple is in the process of building a new music streaming service following its acquisition of Beats, which it purchased for $3bn (£1.9bn) in 2014, and the new Music app is likely the first step in a radical overhaul of its entire music offering on iPhone, iPad and iPod.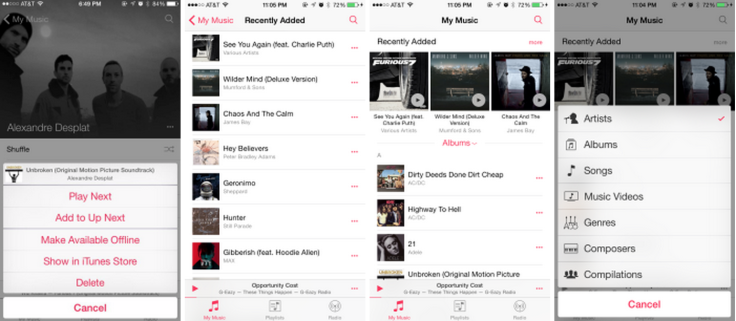 The new app looks much more like iTunes on the Mac, making it instantly recognisable for those who use Apple's desktop music management software.
Interface
The new interface is split into three main sections - My Music, Playlists and Radio - accessible from tabs at the bottom of the screen. Within each section you will find a Recently Added area which will show you the three latest additions - though there is currently no way of seeing more than the last three options.
Apple has also finally added the ability to add a song to your queue or play it next, a feature which has been available on services like Spotify for some time but never before on Apple's iOS devices.
Here are Apple's release notes highlighting some of the main points of the new Music app:
All-New Design.Music app has a beautiful new design that makes exploring your music collection easier and more fun. Personalize playlists by adding your own image and description. Enjoy stunning pictures of your favorite artists in the Artists view. Start playing an album right from the album list. The music you love is never more than a tap away.
Recently Added. Albums and playlists you've recently added are now at the top of your library, making it effortless to find something new to play. Simply tap play on the artwork to listen.
Streamlined iTunes Radio. Discovering music with iTunes Radio is easier than ever. You can now quickly return to your favorite stations in Recently Played. Choose from a selection of hand-curated stations in Featured Stations, or start a new one from your favorite artist or song.
New MiniPlayer. With the new MiniPlayer, you can see what's playing and control playback while browsing your music collection. To open Now Playing, just tap on the MiniPlayer.
Improved Now Playing. Now Playing has a stunning new design that showcases your album artwork the way it was meant to be. In addition, you can begin wirelessly streaming your music using AirPlay without leaving Now Playing.
Up Next. It's now simple to find out which songs from your library will play next — just tap the Up Next icon in Now Playing. You can even reorder, add, or skip songs whenever you like.
Global Search. You can now search from anywhere in the Music app — just tap the magnifying glass. Search results are conveniently organized to help you quickly find that perfect song. You can even start an iTunes Radio station right from Search.
The new app will likely be tweaked several times in the coming weeks and months ahead of iOS 8.4's public release, with Apple typically seeding numerous beta versions of its mobile software updates ahead of final release.
Chance Millar at 9to5Mac has had a look at the beta version of the Music app and while he says there are still some features that need to be tweaked, overall the new software is "promising".
Developers can download iOS 8.4 beta through the Apple Developer Center website.
© Copyright IBTimes 2023. All rights reserved.