Apple, watch out – Huawei is selling almost as many phones as you
Huawei sold almost as many Android phones as Apple sold iPhones in the second quarter of 2017.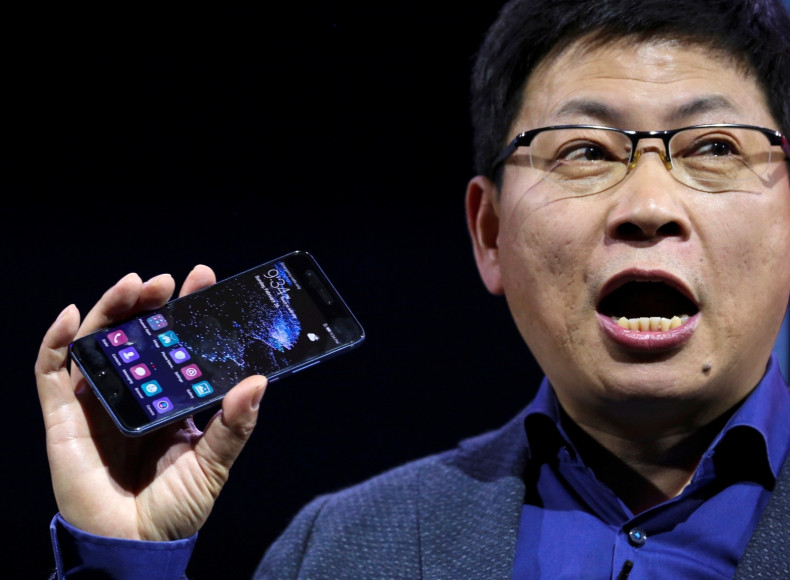 The race is heating up – Chinese smartphone manufacturer Huawei has sold almost as many Android mobile devices as Apple sold iPhones in the second quarter, according to latest statistics.
Counterpoint Research has found that Huawei sold 38.5 million smartphones in Q2, while Apple flogged 41 million iPhones. Huawei is now the third most popular phone brand in the world with a 20% increase in shipments over the previous year. Overall, Chinese brands are now contributing almost half of all global smartphone shipments.
The research shows that Chinese brands are increasingly looking to scale their market share beyond mainland China, changing the global smartphone market landscape, which used to be mostly a showdown between South Korean electronics giant Samsung and the US's Apple.
Apple has always sold less phones than Samsung, but to this day continues to be the most profitable smartphone brand in the world with the highest brand equity.
This is despite the fact that its revenues fell in April 2016, due to a decline in demand for Apple products in China, which is its second largest market in the world after the US.
Chinese Android brands are taking over the world
Apart from Huawei, Oppo, Vivo and Xiaomi are the fastest-growing Chinese brands outside China. Oppo sold 30.5 million smartphones in the second quarter of 2017, while Vivo sold 24 million devices and Xiaomi 23.2 million.
For the four brands, key growth markets overseas are India and Southeast Asian countries. Almost one third of the combined shipments of these brands are to markets outside China.
"Chinese brands have been successful in not only cementing their positions in their home country, but also managing to expand beyond mainland China at the same time. Most of these players took offline as the primary channel strategy to enter new markets," said Counterpoint Research's associate director Tarun Pathak.
To compete against Apple and Samsung's prestigious brand profiles in mainland China, where it is considered fashionable for the affluent to own iPhones and Galaxy devices, smaller Chinese Android brands – typically known as OEMs (original equipment manufacturers) – have been marketing their devices to consumers in China's more rural regions.
People living outside the big cities would like to emulate richer citizens and favour smartphones over feature phones, but they lack the same spending power, so brands such as Huawei, Oppo, Vivo and Xiaomi have capitalised on this by marketing Android devices that look as polished and well-designed as Apple and Samsung devices – but cost much less.
High street retail concept stores work
In particular, Vivo and Oppo have turned to traditional offline shopping – taking a page from Apple by setting up sophisticated-looking high street retail concept stores where consumers feel like they are getting the same prestigious experience as if they bought a more costly high-end device. This same approach is being used across Southeast Asia.
"The competitive landscape is now changing drastically across many regions. In developed markets the top three brands [Samsung, Apple and Huawei] are strengthening their hold. In emerging markets meanwhile, rankings continue to be volatile, with new players also entering the top ten rankings within a few quarters of launch," said Shobhit Srivastava, a research analyst at Counterpoint Research.
"This has led to various strategies by OEMs [original equipment manufacturers] during the quarter to counter competition. These includes ODM [original design manufacturer] tie-ups, operator tie-ups in prepaid markets, cutting down excessive portfolios and even offering devices for free [such as the] Jiophone launch. We expect further innovation and desperation in go-to-market strategies by different OEMs struggle for traction in fast-moving market environments."