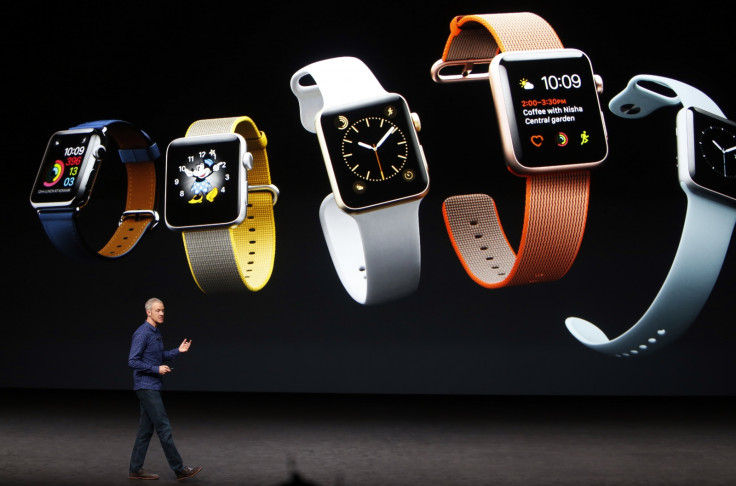 A new research report has suggested that the Apple Watch constitutes just under half of the global smartwatch market share, with just under 12 million of Apple's wearable shipped in 2016. The Watch's dominance was reportedly heavily influenced by Apple's impressive fourth quarter in which 6 million smartwatches were shipped, totalling roughly $2.6bn (£2.1bn) in revenue.
The Watch's reign at the top of the smartwatch kingdom is fairly undisputed, but with official sales and revenue numbers kept behind closed doors in Cupertino, California, quantifying its lead over rival devices has proved tricky.
The report from analytics firm Canalys sheds some light on the state of the smartwatch market, however, suggesting that the Apple Watch accounted for a whopping 80% of total smartwatch revenue during its killer first quarter for 2017.
The 6 million Apple wearables sold also represents a notable jump from the 1.1 million estimated to have shipped in Q3 - a figure that prompted some to sound a premature death knell on the Watch experiment.
The outlook appears somewhat bleak for rival smartwatch makers considering the estimated figures for the entire year. Fitbit, which recently announced job cuts, takes second place in the market with a 17% share, while Samsung came in third with 15% - a total that could expand in 2017 following the Q4 2016 release of the Gear S3 Classic and Frontier.
According to Canalys' data, Apple Watch shipments increased by 12% increase year on year when compared to Q4 2016, with the introduction of the lower price Series 1 (which retails for £269 in the UK) attributed as a key factor in the sales boost.
While it remains to be seen if Samsung's Gear offerings can eat into Apple's significant lead, it will certainly be interesting to see if the upcoming rebirth of Android Wear has an impact on the smartwatch market. LG and Huawei are among those expected to debut new wearables with version 2.0 of Google's smartwatch OS at Mobile World Congress 2017.