Two new flagship Google smartwatches will launch on 8 February bringing Android Wear 2.0 to gadget-lovers' wrists. LG has been lined up as the manufacturer of the wearable and owing to its strong track record in Android-powered devices, our hopes are high.
Thanks to a steady stream of leaks over the past few weeks we already know that the new smartwatches will be called the LG Watch Sport and LG Watch Style. We've also got a fairly good idea of how the watches will look and operate, not least thanks to a set of user manuals erroneously published online by LG itself.
The manuals mostly serve to back up what we already knew – or had least speculated – about the flagship Android Wear 2.0 wearables, which have previously been likened as the smartwatch equivalent of Google's Nexus program. For example, they confirm that both devices will feature Google Assistant – the voice controlled AI that launched on the Google Pixel in 2016 – and that fitness tracking elements will be fairly prominent.
Users will be able to boot up Google's digital assistant by saying "OK Google", or pressing and holding the power button, and issuing a command. Google Assistant will be able to set reminders, take notes or even show users their step count and heart rate, which will be measured through the pre-installed Google Fit app.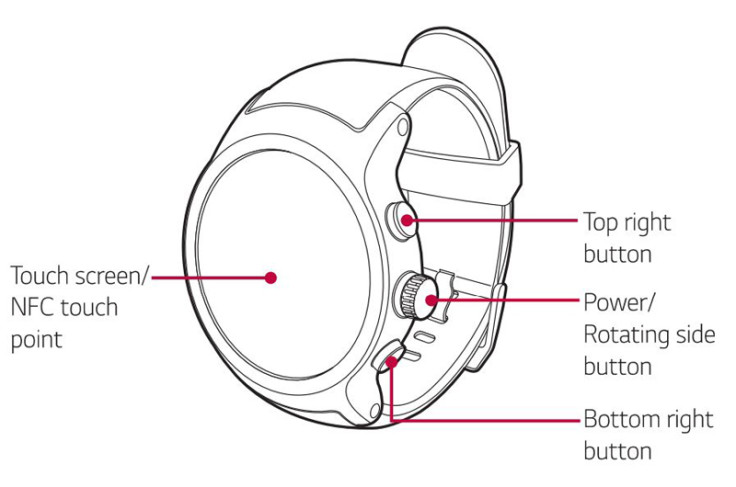 The LG Watch Sport is the clear bellwether of the two devices, owing to the fact it features a SIM card slot that will allow it to place calls without the need for a paired smartphone. It comes with a SIM card pre-installed, which can be replaced opening the back of the device using a specially-designed key.
The Sport is also the first Android Wear device to use an NFC chip to make contactless payments with it using Android Pay. The manual shows how this will work smartwatch similarly to how it does on Android smartphones, by booting up the app and simply tapping the watch face against an NFC payment terminal.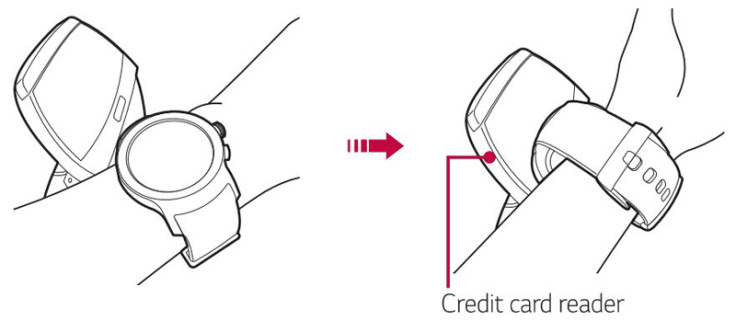 Android Pay also has its own physical shortcut button on the bottom right of the watch. This sits beneath the crown/ dial, which operates as the device's power button and navigation button.
The LG G Style, on the other hand, appears to be a more fashion-focused timepiece. Because of this, users will be able to pop out and change watch bands easily thanks to a "snap-and-swap" system. The charging systems also differs: whereas the Watch Sport will charge wirelessly on a cradle similar to the Moto 360, the Watch Style will come with a magnetic charging pad.
LG has now removed the smartwatch manuals from its website, however you can still access them here via Android Central.