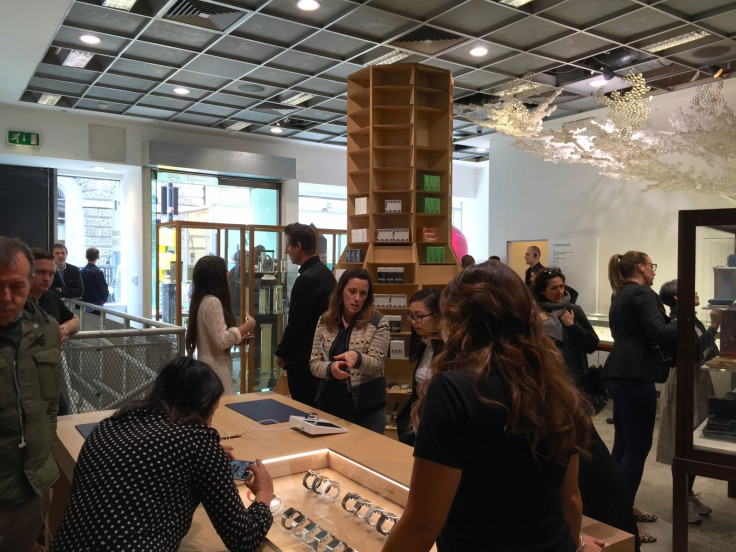 Increased adoption of iPhones and consumers' addiction to smartphone apps are likely to generate higher sales for the Apple Watch in the UK, as the company launched its much hyped smartwatch in the country.
The Watch has to be linked with an iPhone to unleash most of its features, and existing iPhone owners that expect a better and handy app experience are more likely to buy the wearable, which has some variants that are also viewed as a symbol of luxury.
In Britain, iPhone owners accounted for 30.8% of all smartphone users in 2014, according to eMarketer estimates, up from 27.8% in 2013. Meanwhile, Android users represented 55.9% of all smartphone users in the UK in 2014, up from a 53.3% share in 2013.
Among tablet users in the UK, 53% were using the iPad in 2014, compared to 57% in 2013. The number of iPad users increased to 15.7 million in 2014 from 12.9 million in 2013.
In addition, iPhone features like mobile proximity payments have attracted a lot of customers. In the US, mobile proximity payments totalled $3.5bn in 2014, according to eMarketer. They are expected to increase to $8.95bn in 2015 and to $118bn by 2018.
While figures related to the UK mobile proximity payments are not available, the technology is expected to be well-received by Britons.
"From an adoption standpoint, the link to the smartphone can be positive and negative," said Cathy Boyle, senior mobile analyst at eMarketer.
"On the plus side, consumers' addiction to smartphone apps is the big plus. If the Watch offers app-hungry consumers a more convenient and fashionable way to make their app experiences even better-and early indications suggest it does - Apple has a sizeable and eager audience to tap into."
Speaking about the negative side, Boyle said the iPhone is already equipped with a lot of sensors, and many customers may think the Watch is of no real added value.
"The iPhone has grown more sophisticated on the sensor front, which has many wondering whether having an accessory offers real added value. In that respect, the high price point makes Apple Watch vulnerable to 'it's nice, but not necessary' thinking," she said.