Apple is reportedly designing a new A8 processor chip based on new 20-nanometre technology for its mobile platform featuring new iPhones and iPads which are expected this Fall.
According to GforGames citing a Chinese publication - cnBeta, the A8 chip is under production by the joint venture of Samsung and Taiwan Semiconductor Manufacturing Company (TSMC).
The rumour suggests that the A8 chip will continue to adopt the existing 64-bit dual-core architecture with its focus on power efficiency and hence yield only a marginal boost in CPU speeds.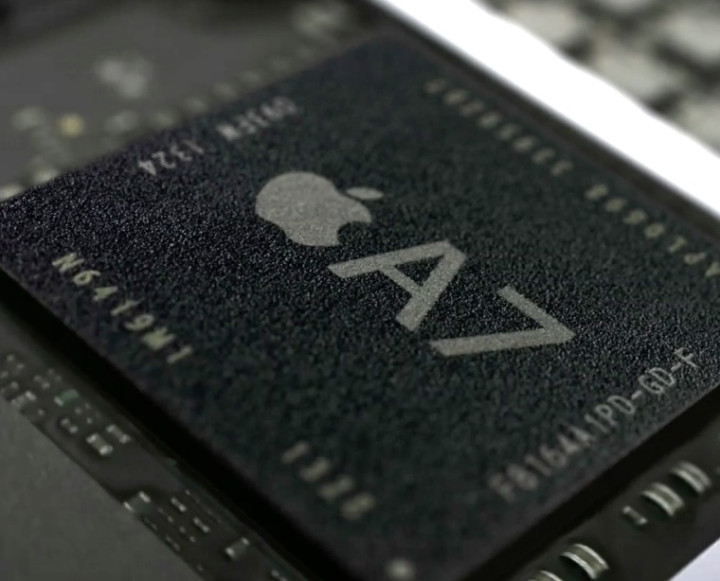 On the contrary, the Chinese media reports that the new A8 chip is capable of clock speeds of up to 2.0 GHz or more as its chip is fabricated using 20nm technology, which consumes less power in comparison to the current generation A7-powered devices (iPhone 5s, iPad Air and iPad mini with Retina display) that are clocked at 1.7 GHz and adopt 28nm chip technology.
Consequently, the A8's 20nm chip translates the power savings into improved performance as the electrons are required to travel shorter distances, given its smaller size than the 28nm A7 chip.
On the flip side, the A8 follows the 64-bit dual-core processor architecture of the A7 chip in order to focus on speed optimisations via improved power efficiency, besides incorporating higher clock speeds with smaller process technology.
In a nutshell, Apple seems to be inclined towards enhancing the computing power by cramming more transistors into its highly successful 64-bit dual-core architecture instead of just increasing the number of cores which may enable smooth multitasking, but not yield higher clock speeds or better performance.