Apple's Tim Cook says augmented reality will become as essential as 'eating three meals a day'
Cook said that AR could eventually overtake VR since it is more social and less confining.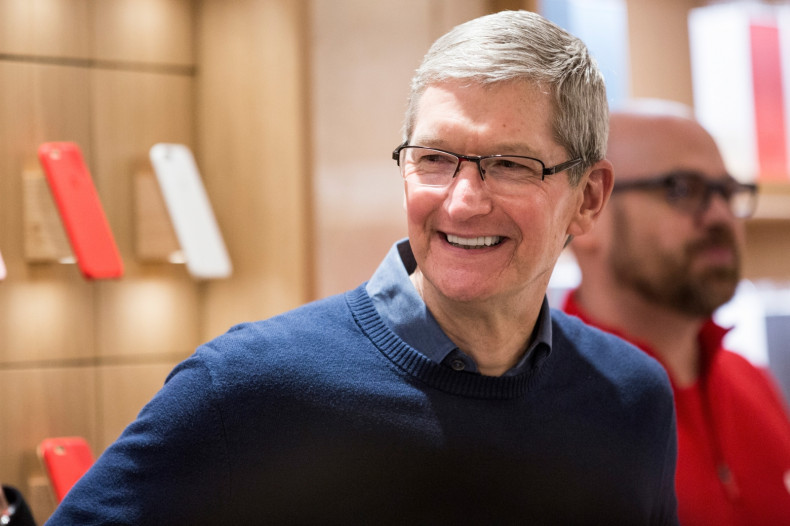 Apple chief executive Tim Cook thinks that augmented reality (AR) will be a much more popular technology than virtual reality (VR) as AR experiences will eventually become an integral part of our daily lives once it becomes "acceptable". During an interview session at Senator Orrin Hatch's Utah Tech Tour in Salt Lake City, Cook said AR will "take a little while" to reach mass acceptance and adoption due to difficult technical challenges.
However, he does think it has the potential to "become really big", predicting that the promising technology could soon become an essential part of our lives.
"VR, I think, is not going to be that big, compared to AR," said Cook. "AR is going to take a while, because there are some really hard technology challenges there. But it will happen. It will happen in a big way and we will wonder, when it does, how we ever lived without it. Like we wonder how we lived without our phone today."
Although virtual reality seems to be the more popular option for consumers as of now, given the highly competitive race between tech giants to develop the technology and roll out new products, Cook was of the view that AR will eventually overtake VR since it is more social and less confining.
"In terms of it becoming a mass adoption, say everyone [in this room] would have an AR experience," said Cook, outlining a future scenario. "The reality is it has to be something that everybody in [this room] views as an acceptable thing. But few people in here are going to think it's acceptable to be tethered to a computer walking in here and sitting down. And few people in here are going to view that it's acceptable to be enclosed in something, because we're all social people at heart."
Although he said that it would be a while before Apple releases an AR product to the masses, he did previously mention the company's interest in testing out the technology.
During Apple's quarterly earnings call in July, Cook said that the Cupertino-headquartered company is keen on investing in the technology and is "high on AR in the long run".
"We have been and continue to invest a lot in this, we are high on AR in the long run; we think there are great things for customers and a great commercial opportunity," Cook said at the time. "So we're investing, and the number one thing is that our products work well with other developers' products, like Pokémon, and that's why you see so many iPhones in the wild out there chasing Pokémon."
In January, the Financial Times reported that Apple had assembled a large team of experts in VR and AR, building "prototypes of headsets that could one day rival Facebook's Oculus Rift or Microsoft's Hololens". Citing people familiar with the initiative, the publication reported that the "secret unit" is said to include "hundreds of staff from a series of carefully targeted acquisitions, as well as employees poached from companies that are working on next-generation headset technologies".
However, Cook did reiterate that AR has more potential to become mainstream over VR in the future.
"I do think that a significant part of the population, of developed countries, and eventually all countries, will have AR experiences every day," said Cook. "It will be almost like eating three meals a day, because it will become that much a part of you."