Last night's episode of The Apprentice saw the final five candidates undergo strenuous interviews with some of Lord Sugar's closest associates in his newly refurbished offices in the City of London – resulting in three people getting the boot.
Only two candidates remain after business magnate Sugar fired Joanna Jarjue, Elizabeth McKenna and Michaela Wain ahead of the final task in a huge boardroom showdown.
Finalists James White and Sarah Lynn are the only two who survived the gruelling interrogations with Claudine Collins, Linda Platt, Mike Soutar and trusted aide Claude Littner.
Viewers' favourite Michaela told IBTimes UK that she's not sure why she was sent packing, stating: "I have no idea why I didn't make it to the final – I think I should have done. It was probably because Lord Sugar thought that I would have been overstretched – although I know I wouldn't have been.
Joanna, a 23-year-old marketing manager, believes she knows why Lord Sugar pointed his infamous index finger at her. She said: "Because it wasn't the right fit in terms of the experience I had previously in the fashion industry. Lord Sugar was looking for someone who was already seasoned in the industry they were pitching to him."
Third-fired florist owner Elizabeth, 39, explained: "It was my intention in the interviews to show myself and my business in the best possible light. It was very challenging though... I was challenged from all angles and my business plan was looked at in great depth.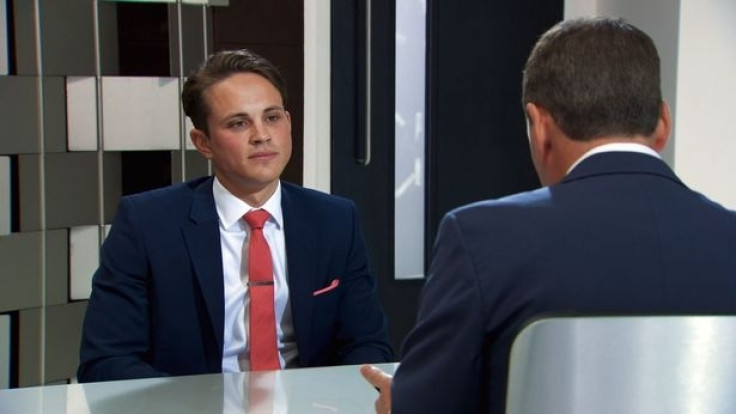 "Ultimately, I think the reason Lord Sugar chose to send me home was because he had found in Sarah and James people who he saw as a better fit for himself and his organisation."
On what she thinks of Lord Sugar, Elizabeth only has good words. She said: "I think we would have got on as business partners because one thing I value is respect; and I have the ultimate respect for Lord Sugar.
"I think he's looking for someone who's a safe bet to put his money in and I think I fit that profile because I would have worked my socks off to have made sure his investment came to life. I also have respect for everything he's achieved in his life, coming from such humble beginnings. You can learn a lot from him and I've taken on board every bit of advice he had given me."
Joanna was in agreement, stating: "I think Lord Sugar is great and someone I highly admire. I think we would have got on great as business partners."
Michaela – who prides herself on getting on with everyone – revealed who her nightmare business partner would be. She said: "I can't work with anyone who is negative. You can't be negative in business, you always have to remain optimistic and see the bigger picture."
Joanna thinks that the current US president would be unpleasant to work with, adding: "Someone who may not have the same moral views or business ethics as me such as Donald Trump – so its been great to have been part of the UK version of the Apprentice in 2017 instead of any other!"
On who she would love to get into business with, optimistic Elizabeth said: "Kerry Packer is one of the greatest business minds that Australia has ever had and also launched World Series cricket in the seventies. I think we'd work well together because he's Australian and doesn't pull any punches."
Kerry Packer has been dead for 12 years.
The Apprentice final airs on Sunday at 9pm on BBC1.