She had a go at being project manager for Team Vitality, but Sarah-Jayne Clark didn't do quite enough to prove herself to Lord Sugar and thus became the latest candidate to be fired on The Apprentice.
The 25-year-old shop owner led the team, and despite coming back to the boardroom with a profit of £660.36, but failed to beat Team Graphene's £803.06.
Sugar sent the candidates off to Bruges to create a high-quality tour of the picturesque Belgian city – along with flogging souvenirs to guests to top up their profit margins – but Team Vitality fell a little short when it came to impressing the tourists.
On why she thinks the task flopped, fired Sarah-Jayne told IBTimes UK: "I think the main reason it failed was because we had to give refunds based on the fact that our team got lost on the tour. They also mentioned that we didn't get enough sales of the souvenirs, and specifically expensive souvenirs.
"If I could change one thing about the task, it would probably be that I would do the tour myself. Anisa clearly didn't feel confident with the tour, so it would have been to give her some more support on that."
Despite failing to impress Lord Sugar with her leadership skills, Sarah-Jayne enjoyed being PM.
She said: "I felt good about being PM. I put myself forward because it had got to week six and I was getting a few negative comments. I knew it was either a case of I win the task and they put a bit more faith in me, or I lose it, and I'd be gone. I didn't want to stay there for sake of it."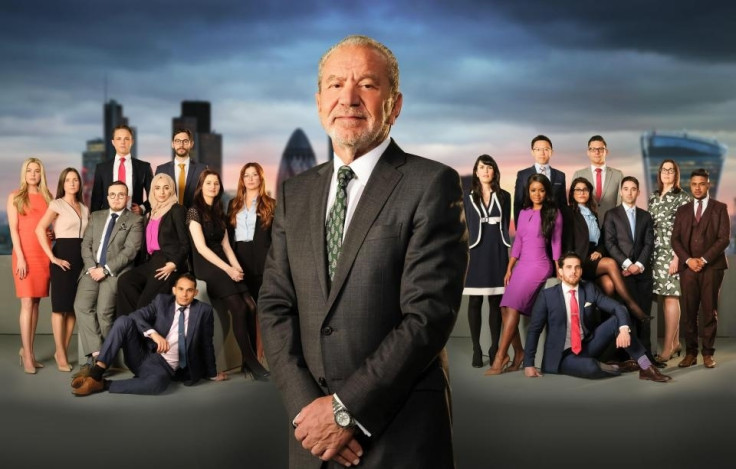 Elaborating on her opinion of the intimidating business magnate, she said: "I think Lord Sugar clearly has an amazing business mind. He is straight talking and to the point, and in business that is what you need to be, but obviously, he is a little bit scary as well."
One thing she did learn about starring on the series is that she enjoys being self-employed, adding: "The process taught me that I definitely like working for myself.
"I think when you work with lots of other people, that's when personalities can often clash and sometimes your voice can't be heard. Whereas when you work for yourself, you can implement your own ideas and move forward in that way."
Offering advice to business hopefuls, the business owner from Derbyshire – who owns a ladies' clothing store – gave us some top tips for success.
She explained: "I think to be successful in business you just have to keep going. There are so many people who might doubt you, and so many obstacles that will be in your way. So I think, if you just keep going with an end goal in mind, you will succeed."
On who her nightmare business partner would be, she revealed: "Someone who undermines you, patronises you or is rude to you!"
The Apprentice continues next Wednesday at 9pm on BBC1.