Dolph Lundgren has joined the ever-expanding cast of upcoming Justice League spin-off Aquaman. The Rocky IV and Expendables star will reportedly bring King Nereus to life in the Warner Bros' outing; a regal rival of the titular hero, who hails from Xebel and claims Mera – Aquaman's love interest – as his betrothed.
The Swedish actor won't be the superhero film's only baddie either. The Conjuring's Patrick Wilson is already involved in the project, having been cast as fellow supervillain Orm Marius aka Ocean Master back in December 2016.
In the comics, Ocean Master is actually Aquaman's human half-brother and is one of his greatest enemies. Regarded as somewhat of an antithesis to Arthur Curry's protagonist, the pair share a relationship similar to that of Thor and Loki in Marvel Comics.
Orm is known to be a powerful mischief maker, tired of living in his sibling's shadow and hell-bent on usurping Aquaman and ruling Atlantis himself.
And if two antagonists weren't enough, The Get Down's Yahya Abdul-Mateen II is also playing one of Aquaman's iconic foes; Black Manta. Having been kidnapped and forced to work on a hellish ship at a young age, Black Manta, or as he was known then, David, came to hate the sea (and Aquaman whom he saw as the embodiment of it) and set out to become its master. To do so, he designed a costume as an adult (a black wet-suit with a bug-eyed helmet that shoot rays from its eyes) and fashioned a high-tech submersible inspired by black manta rays.
Game of Thrones' actor Jason Momoa will, of course, be playing Aquaman – reprising his brief cameo as the character in last year's Batman v Superman: Dawn of Justice. Before he'll be seen in his own standalone movie however, he is set to be probably introduced in Justice League; a film that will see the most iconic DC Comics' figures such as Batman, The Flash, Cyborg, Wonder Woman and Superman come together to face a potentially world-destroying threat.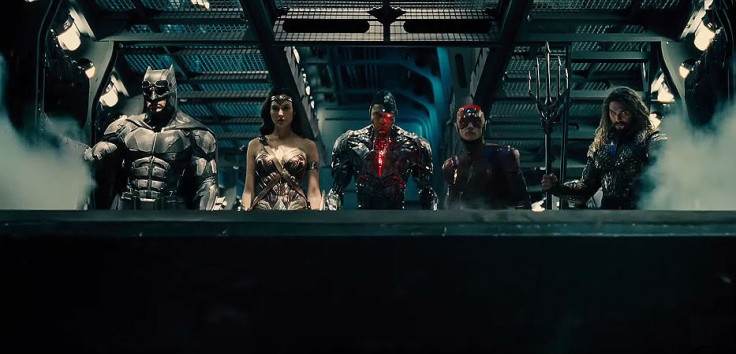 Directed by James Wan and also starring Willem Dafoe, Amber Heard and Nicole Kidman (as Curry's mother), Aquaman is currently scheduled to reach US cinemas on 21 December 2018. There is no official word as to when it will be released in the UK yet.