Dr John Rae, one of Britain's greatest Arctic explorers, whose name was discredited after claiming the crew of an ill-fated expedition to locate the North West Passage had resorted to cannibalism, has been brought in from the cold more than a century after his death.
Orcadian Rae had been sent to discover the fate of Sir John Franklin, his two boats and crew of 128, who disappeared in 1846 while trying to find the fabled passage which could have brought vast fortunes to whoever found it.
Doctor Rae travelled some 23,000 miles across the Arctic wastes over a period of years, earning admiration from local Inuit for his stamina and respect of local customs. Finally he heard from some traders – from whom he purchased Sir John's silver plate – that the expedition had "been driven to the last dread alternative as a means of sustaining life".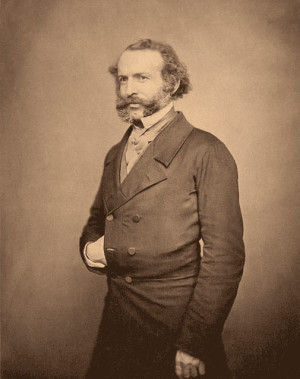 The suggestion that British Royal Navy sailors might resort to eating each other caused outrage.
Novelist Charles Dickens led a campaign to discredit Rae, claiming the explorers had been "set upon and slain by the Esquimaux themselves".
The Inuit, said Dickens, in a startlingly racist diatribe, were "a gross handful of uncivilised people, with a domesticity of blood and blubber".
The establishment agreed, and whereas Franklin was buried with full honours, Rae was refused a knighthood – despite claims by great Norwegian explorer Roald Amundsen, the first man to navigate the North West Passage, that it was Rae, and not Franklin, who discovered it.
Rae's rehabilitation came about following the discovery in 1997 of human bones on King William Island, some of whom had blade cuts on them. Earlier this year the remains of one of the boats were found in Victoria Strait. The other boat is yet to be located.
Next Tuesday (30 September) a memorial stone inscribed with Doctor Rae's name will be unveiled in Westminster Abbey next to a bust of Franklin.
Descendants of both men will attend the ceremony, as well as Ken McGoogan, the author whose book, Fatal Passage, helped rehabilitate Rae's name.