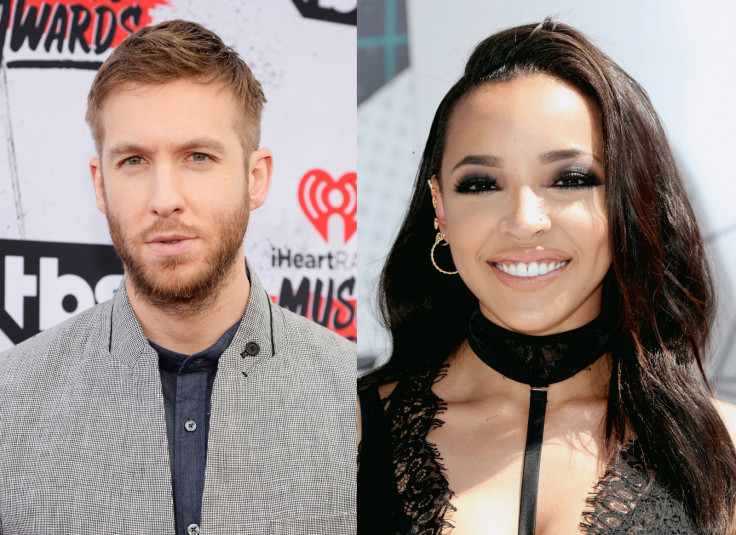 It seems Calvin Harris is taking a leaf from his ex-girlfriend's book and moving on from Taylor Swift, as new reports suggested that the Scottish DJ was spotted spending time with R&B singer Tinashe. If rumours are to be believed, Harris is allegedly dating the 23-year-old singer with whom he recently spent time at Nobu in Malibu.
According to a report in US Weekly, the duo met over their interest in music. "(Tinashe) wanted to talk music, but Calvin is so into her and she thinks he's cute," a source close to the Ride Of Your Life songstress told the magazine. "It's very, very early and we'll see where it goes, but they are both into each other," the source added.
However, another report states that the pair has been seeing each other, but there's nothing serious as of now. "They have been seeing each other on the DL(down low). It's only been weeks, so it's still pretty casual right now. They've been on a few dates," another source added.
Tinashe and Harris met for the first time in 2014 — while working on a song for Rihanna — before they collaborated for their own tracks, 5 AM and Dollar Signs.
The news linking the 32-year-old EDM artist with the 2 On hit-maker comes after Harris's high-profile split from his pop star girlfriend Swift in June. The former music couple recently had bad blood on social media as Harris accused Swift of being "hurtful" in a series of tweets.
The tweets were provoked by the Blank Space singer's revelation that she had written the lyrics for his song This Is What You Came For.
"I figure if you're happy in your new relationship you should focus on that instead of trying to tear your ex bf down for something to do," he shared on Twitter.
Meanwhile, Harris' former flame Swift has been making headlines for her infamous feud with Kim Kardashian over Kanye West's song. "Being falsely painted as a liar when I was never given the full story or played any part of the song is character assassination," Swift shared via Instagram, clearing the air on the accusations made by the Keeping Up With The Kardashians star.