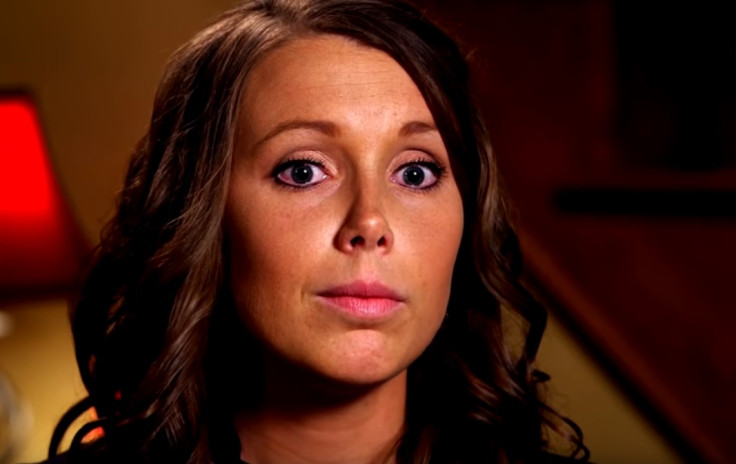 Josh and Anna Duggar are back in the news and this time it's a new YouTube video that seems to suggests Jim Bob and Michelle are allegedly blaming their daughter-in-law for their eldest son's infidelity and porn addiction.
In the video titled Adultery/Gouge Out Eye/Cut Off Hand, pastor Kenny Baston in his sermon speaks about the sins committed in a marriage and highlights adultery. During his address, he discussed the importance of love and intimacy between spouses. While doing so, he mentioned Jim Bob and Michelle, who spoke at the Grace Fellowship Interdenominational's marriage retreat earlier this year.
"At the marriage retreat — Jim Bob and Michelle Duggar helped us do it, and at the end of it, they were getting ready to go home, and Jim Bob caught me out in the hall and says, 'You know what,' he says, 'I have to go back in here and do a little more teaching'," he said the audience.
The pastor later went on to praise Michelle, the mother of 19 children, for her valuable insight into a marriage where she asked the women to be available for their husbands "strong need that God put in him".
"What they talked about was this matter right here. Intimacy in marriage. And Michelle said something that I'd never thought, I mean I knew of it but I never thought like she put it. She said 'Ladies, your husband can get his laundry done by other women, he can have his meal cooked by other women, he can have all kinds of things done for him by other women, but there's only one woman who can meet that strong need he has that god put in him, and it's you. Only you, lady'," she said.
This is not the first time the Duggar matriarch has expressed her opinion about men and their needs. She received sharp criticism for asking women to "not just [be] available, but be joyfully available" for their husbands for their sexual needs so that they do not go astray.
"Be willing to say, 'Yes, sweetie I am here for you', no matter what, even though you may be exhausted and big pregnant and you may not feel like he feels. 'I'm still here for you and I'm going to meet that need because I know it's a need for you'," her controversial blog written in 2015 read.
The news came to light, following the Josh Duggar sex scandal and as per the timeline, it happened while Anna was pregnant with their fourth daughter.