Kevin Spacey and Roy Moore are both facing multiple accusations of sexual assault. If the allegations are proven to be true, the two men will also be labelled as ephebophiles.
What is ephebophilia?
A sexual attraction to mid-to-late adolescents is known as ephebophilia (derived from the Greek word 'ephebos', meaning "one arrived at puberty"); and adult men and women with a proclivity towards teens between the ages of 14 and 16 years are called ephebophiles.
Hebephiles are adults attracted to pre-teens while paedophiles find sexual interest in prepubescent children.
Is ephebophilia a disorder?
It is particularly difficult to put ephebophilia into a particular category because of its widespread popularity in human history.
Before the socially accepted age of consent, men were more prone to being attracted to young women in their mid-teens because they showed physical characteristics of adulthood along with the beauty of youth. Psychiatrist and sexologist Fred Berlin attempted to explain this in a 1997 interview.
"The average man refrains from sex with a child not only because he's a moral person but also because a child does not tempt him sexually," said Berlin, founder of the Sexual Disorders Clinic at the Johns Hopkins Hospital.
"Ephebophilia is a condition in which a person is attracted not to prepubescent children but to children or adolescents around the time of puberty, basically teenagers. Most men can find adolescents attractive sexually, although, of course, that doesn't mean they're going to act on it."
Preference for teen sexual partners and presence of attraction towards the younger group are a very important distinction here. Psychologists do not consider it pathology unless the adult acts of his or her attraction and attempts to exploit the minor.
According to Sherry Hamby, founding editor of the journal Psychology of Violence (pub. 2010), ephebophilia can have a more intense effect on the victim because they remember the assault more clearly than prepubescents.
"This is a particularly vulnerable time to experience these kind of harms and betrayals, especially because most of the time the assault is by a known perpetrator, someone they trust, which can have psychological and physical consequences," she said, according to Newsweek.
Additionally, the public treats victims of sexual assault by ephebophiles differently, putting some of the blame on the teens themselves, for their choice of dress or behaviour. "I think that our society is more likely to blame or question if they are being provocative, which of course is ridiculous," said Hamby, who works as Research Professor of Psychology and Director of Life Paths Research Program at the University of the South.
Roy Moore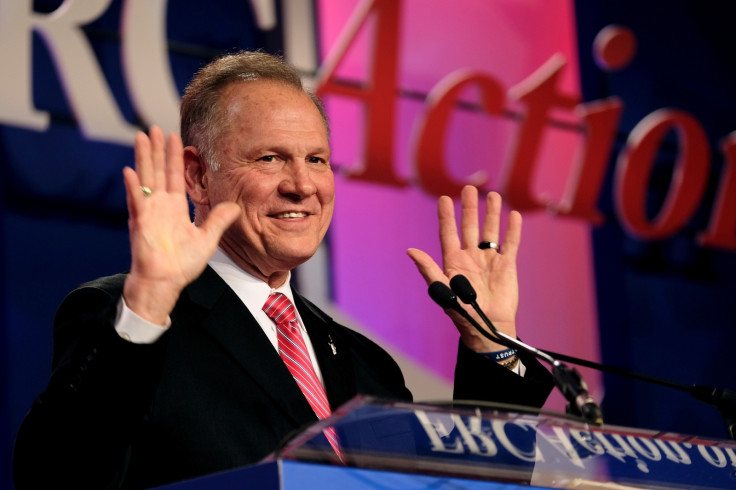 The subject of ephebophiles has become a matter of interest following the the case of US judge and Senate candidate Roy Moore, who has been accused by at least nine women of sexual assault. Leigh Corfman claims Moore first approached her when she was 14 years old. He was 32 at the time.
She told the Washington Post that on one occasion, the then assistant district attorney allegedly kissed her before removing his clothes, touching her and guiding her to touch him. The publication also interviewed more than 30 people who knew the judge between 1977 and 1982 to corroborate its report.
Wendy Miller, (then 14), Debbie Wesson Gibson, (then 17), Beverly Young Nelson (then 15) were among the list of accusers who claimed Moore asked them out on dates, flirted, and in some cases kissed and groped them.
The Republican politician has denied all claims, labelling it a sabotage being conducted by the Democratic Party. "I've run five successful campaigns or five campaigns, statewide campaigns, three in the county. This has never been brought up. It has never been even mentioned and all of a sudden, four weeks out, they're bringing out - they're bringing up - because it's political.
"It's a direct attack on this campaign and it involves a 14-year-old girl, which I would have never had any contact with - nothing with her mother or any courthouse or anywhere else - would I have done that," Moore told Sean Hannity in an interview following Miller's accusations.
Kayla, Moore's wife came to his defense on 17 November, blaming the "liberal press, Washington Post, the DNC, and the Washington establishment" for working to derail his campaign with the claims.
Kevin Spacey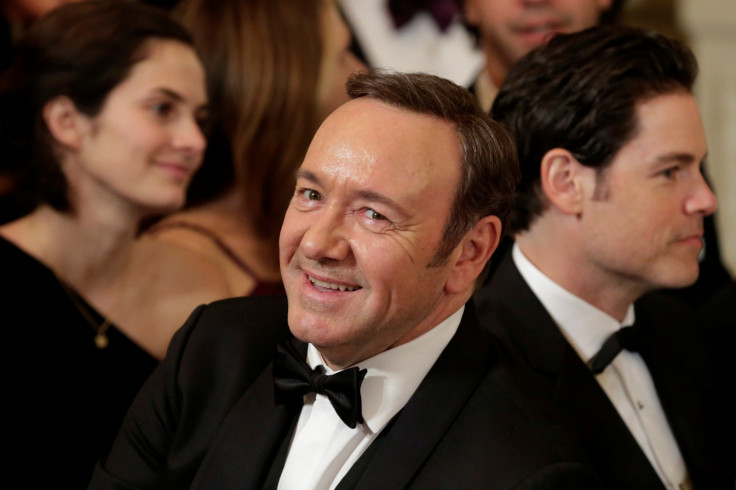 Hollywood veteran actor Kevin Spacey also found himself in the middle of a sexual assault scandal after Star Trek: Discovery actor Anthony Rapp accused the former of sexually attacking him in 1986. Rapp was 14 years old at the time while Spacey was 26.
"He was trying to seduce me," the Broadway star alleged to Buzzfeed. "I was aware that he was trying to get with me sexually."
The American Beauty star responded with a statement saying he was "horrified to hear his story" but did not remember the event. "If I did behave then, as he describes, I owe him the sincerest apology."
In the wake of the accusation, numerous other young men came forward with claims of their own, recalling times when Spacey made inappropriate sexual advances.
Justin Dawes said that he was shown pornography by Spacey while working as a theatre usher at the age of 16 in 1988. The actor was 28 years old at the time.
"He knew that I was in high school. It was pretty clear. It's not like I was pretending to be an older, cooler person," he recalled of the incident to BuzzFeed.
Richard Dreyfuss' son Harry recalled how Spacey groped him in 2008 in London, while his father was in the same room. Harry, a writer/actor, said that his father had not witnessed the incident and was not aware of it until years later.
20 people have come forward with similar accusations against the Academy Award winner, and a criminal investigation has been started to look into the claims.