Are most working women 'unpaid' worldwide?
Oxfam found that international labour data does not represent 65 per cent of women's working hours in the UK.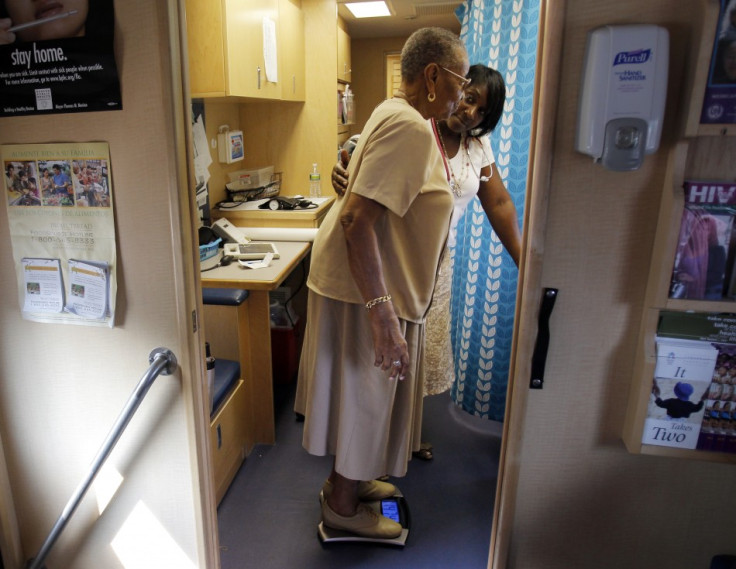 In a recent report, which analysed international labour data, Oxfam declared that "care work is the 'hidden engine' that keeps the wheels of our economies, businesses and societies turning".
Care work is driven by women and girls across the globe who are trapped at the bottom of the economy due to being denied access to education, and being forced into gender-based roles that leave them no time to earn a decent living.
Care work includes looking after children, looking after the elderly, and those with physical and mental illnesses. Care workers also tend to people with disabilities, and perform daily domestic acts like cooking, cleaning, washing, mending, and fetching water and firewood.
In the recent report, Oxfam also acknowledged: "Without someone investing time, effort and resources in these essential daily tasks, communities, workplaces, and whole economies would grind to a halt."
It has been reported that in low-income countries and rural areas, women spend up to 14 hours a day doing unpaid care work.
According to an investigation carried out by Oxfam, women and girls undertake more than three-quarters of unpaid care work in the world. Women also represent two-thirds of the paid care workforce.
In the report, the charity also called for official statistics to be changed – considering an estimated 65 per cent of women's working hours in the UK are not compensated.
The charity described the official statistics as "anti-feminist and colonial because it sustains a framework of value creation and productivity that only counts what can be monetised".
On average a Care Worker in the UK will earn up to £23,550 a year, which translates to up to £12.08 an hour. Although most Care Workers in the UK are expected to be on call or at a patient's home for 24 hours of the day, entry-level Care Workers can earn less than £22,000 a year.
Nurses.co.uk revealed that although women dominate the care work field, it is not uncommon for Care Workers to earn less than the National Minimum Wage in the UK.
Nurses.co.uk also recognised that "Care Workers who sleep some of their hours do not have to be paid minimum wage" and that "63 per cent of Care Workers who do home visits aren't paid for travel time".
Oxfam also recognised that the care sphere is dominated by women workers. Oxfam noted that over 80 per cent of the world's 67 million domestic workers are women – and 50 per cent of those women have no limits on their weekly working hours.
On a global scale, the Oxfam report noted that women work around 12.5 billion hours of unpaid care work every day. When valued at minimum wage in the UK, it would represent a contribution to the global economy of at least $10.8 trillion each year – more than three times the size of the global tech industry.
Experts have declared that unpaid and underpaid care work is perpetuating gender and economic inequalities.
In the report, Oxfam stated: "It is fuelling a sexist economic system that has accumulated vast wealth and power into the hands of a rich few, in part by exploiting the labour of women and girls, and systematically violating their rights."
The Centre for Progressive Policy (CPP) also found that women in the UK provided 200 per cent more unpaid childcare each year, compared to men. CPP noted that women worked 23.2 billion hours of unpaid care work, with men working only 9.7 billion hours.
Anam Parvez, the Oxfam report author, declared: "Women are being short-changed the world over, pushed deeper into time and income poverty."
"To add insult to injury, the majority of their work is ignored by official statistics. Unpaid care is a hidden subsidy to the global economy; without it, the system would collapse," Anam Parvez concluded.
© Copyright IBTimes 2023. All rights reserved.