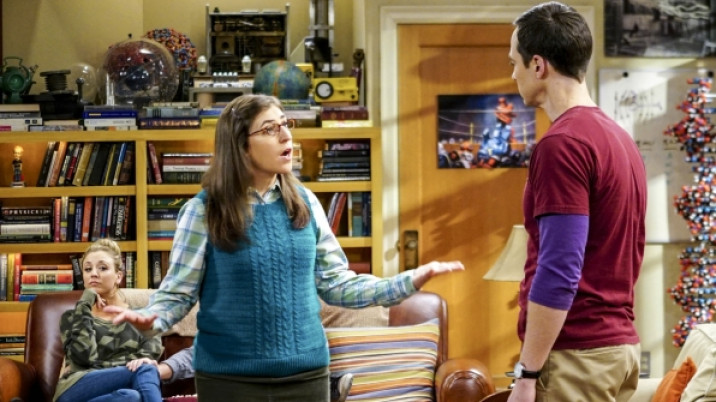 Sheldon Cooper and Amy Farrah Fowler's five-week experiment of living together is off to a terrible start in The Big Bang Theory season 10 episode 4, and things are going to get worse for the couple in the upcoming episode.
Episode 5 of TBBT season 10 is titled, The Hot Tub Contamination, which will air on Monday (17 October) at 8pm EST on CBS Network. According to the synopsis, Sheldon threatens to break off their relationship after Amy refuses to follow the physicist's bathroom schedule. Leonard and Penny are tasked with helping the couple and act as therapists for Sheldon and Amy.
Here is the full synopsis of the chapter:
Leonard and Penny must separate a quarrelling Sheldon and Amy when their cohabitation does not go as planned, and Sheldon threatens to break off their relationship when Amy refuses to adhere to the bathroom schedule. Also, Howard and Bernadette find unexpected guests at their house when they decide to stay home from a planned vacation.
A promo for the episode shows Amy and Sheldon arguing. "You can't regulate every aspect of our lives", Amy says to which Sheldon replies, "I can, if you just roll over and accept your fate."
The promo declares, "Living together could be hard, you just need to compromise." Amy later argues with her boyfriend, "There is nothing wrong with keeping out toothbrushes in the same holder."
Penny intervenes and asks, "Sheldon... what do you say to that?"
"I think we should see other people", Sheldon dramatically responds.
Will Sheldon and Amy break up? Can Leonard and Penny's advice help Shamy with their problems? We will have to wait until Monday to find out.