As announced earlier, Riri Williams will take over the Iron Man mantle from Tony Stark and will go by the name Ironheart in Marvel's Invincible Iron Man comics. Writer Brian Michael Bendis has shared some details about Williams's backstory and revealed that science prodigy is smarter than her mentor Stark.
Bendis told Time Magazine, "She's smarter than Tony." Williams grows up in Chicago, and is described as a science genius, who enrols in MIT at the age of 15, and catches Tony Stark's attention when she reverse engineers one of the old Iron Man armours in her dorm room.
A sneak peek of the new Comic Book was also revealed by Marvel, which showed Riri being pegged as a "super genius" at a tender age of 5. Her parents were told to nurture her intelligence, but ensure that she doesn't become jaded with the world.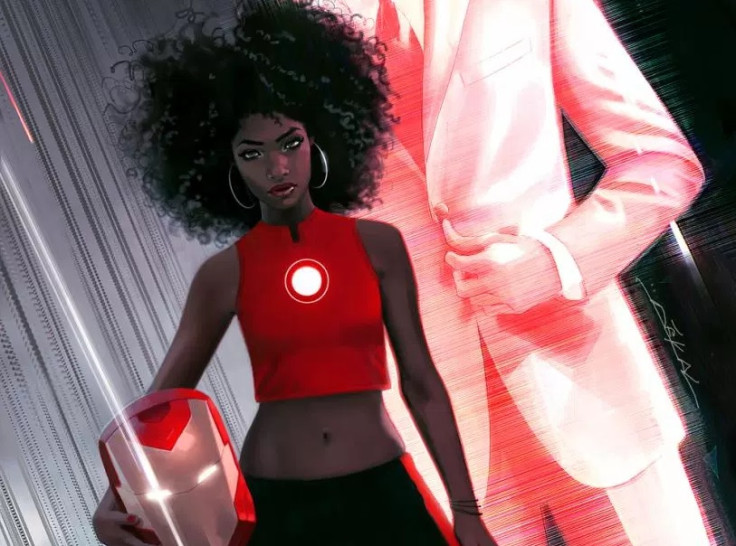 Bendis explained, "My wife and I always thought that was one of our jobs as parents. But then I discovered, through research, that it is a thing that gifted children need desperately. As we say in the story: high intellects, out of frustration, can sometimes retreat into their own world. This young woman has had that burden but she also has a grounded parent who helped her get to this point. But she also has had terrible tragedy that has informed her more than anything."
"Some of the intellectual characters at Marvel get to the point where they want to conquer the world and make it over in their own image. The fact that Riri, even after all she has been through, does not makes her mother the hero of this story. And we need to celebrate that kind of thing more anyhow," the Invincible Iron Man comics writer added of the female Iron Man.