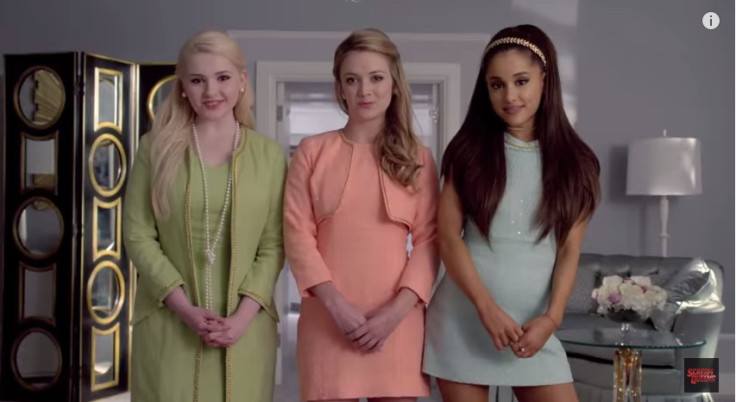 Scream Queens did start with a bang, but as predicted by show creator Ryan Murphy, it killed off one of the most popular faces in the premiere episode. The series starts with a flashback of 1995 in the sorority house Kappa Kappa Tau (KKT) of Wallace University where a young girl gives birth to a baby in the middle of a party and is later discovered murdered. The show then flashes forward to 2015 in the same KKT sorority house with ruthless president Chanel, who has no respect for any of the girls.
The KKT president plans to scare the new entrants of the sorority house but before she can act a serial killer dressed as a red devil strikes hard. A string of murders takes place in the infamous house scaring the inmates.
However, it is Ariana Grande's shocking death that hit the fans hardest, as they were expecting their favourite singer to have a strong screen presence and some powerful scenes. Instead, the Problem hit maker had a blink-and-miss-it appearance in episode 1 Hell Week and appeared as one of Chanel's sidekicks (who are named Chanel #1 #2 and #3) with barely any dialogues.
As if that was not enough, the show killed off her character as the killer clad as the devil stabs her on her neck and head. The shocking end to Grande's character has infuriated her fans so much that show creator Murphy was forced to post a tweet confirming that her character will come back.
It will be interested to see how he plans to re-introduce Chanel#2. He has already promised that the show will keep killing the girls one after another and everyone will be a murder suspect. Scream Queens will return with episode 2 on 29 September on Fox networks.