Ariel Winter blames estranged mother for sexualising her in 'the smallest miniskirts, low-cut things'
The Modern Family actress recalls how her mother would restrict what she ate and physically abuse her.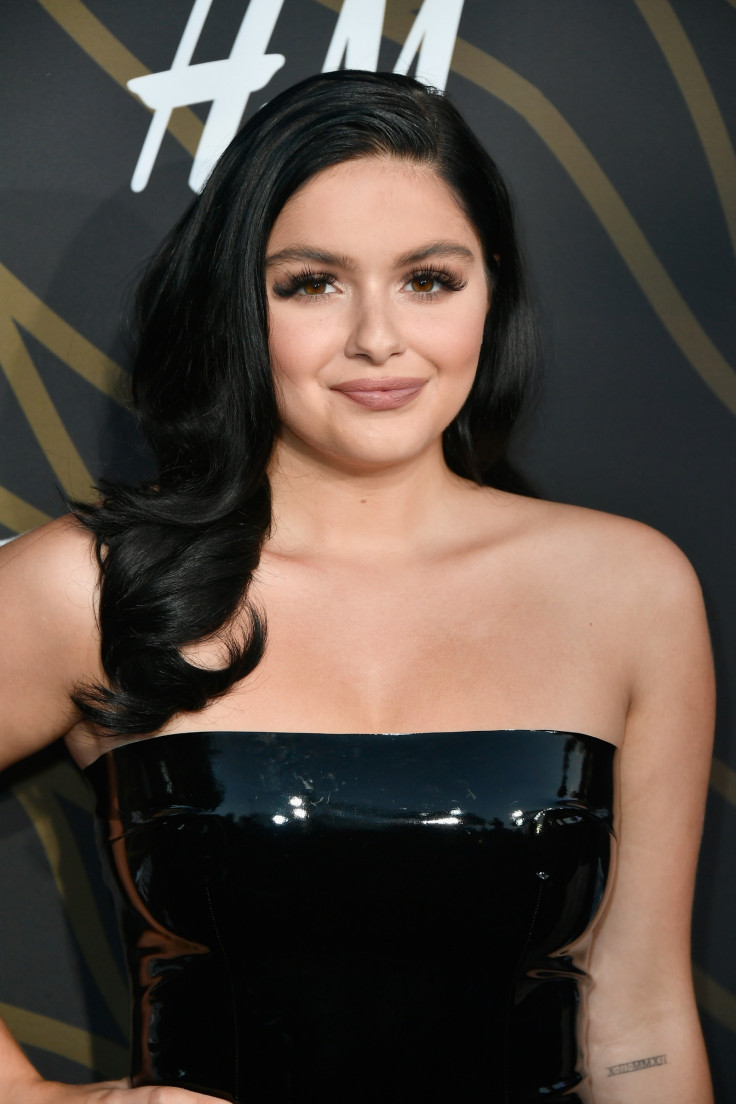 Most of us would love to have Modern Family's Phil and Claire Dunphy as parents, but for one cast member of the hit show, the depiction of good parenting came as a stark reminder of how off-track her own family life was.
While her character Alex Dunphy has the loving support system of the Dunphy-Pritchett clan, Ariel Winter had a tough time struggling under the control of an extremely demanding mother who reportedly abused her physically as well as emotionally.
"You don't get to mess up when you have somebody around you who is constantly watching," Winter recalls of her experiences with her mother Crystal Workman, in an interview with The Hollywood Reporter.
According to court documents, Workman indulged in "slapping, hitting, pushing" her daughter and, according to the 19-year-old, also put severe restrictions on her food intake.
Considering she began acting at the early age of four, her education also suffered a setback. "I had a few tutors, and they were amazing," Winter notes.
The situation worsened to the point that at the age of 14 the courts placed her in the temporary custody of her adult sister, Shanelle Gray, and at 15, Winter emancipated herself from her mother. The effects of her upbringing though, left a trail of damage which included the actress' perception of her own body.
As early as seven, the Speed Racer voice actor was sexualised by her mother and made to wear "the smallest miniskirts, sailor suits, low-cut things, the shortest dresses you've ever seen".
"People thought I was 24 when I was 12. If there was going to be a nude scene when I was that age, my mother would have a thousand percent said yes," Winter recalls.
In the first season of Modern Family, Alex was thin with no breasts and narrow hips but a year later, puberty hit and Winter had to find ways to hide her "huge boobs and butt". However, off-set photos of her would immediately trigger criticism on social media and, at the age of 12, she was receiving hateful comments. "It was automatically 'You're a fat slut', 'You're a whore'," she explained.
With the success of Modern Family, Workman's pressure on her daughter only intensified. Sharon Sacks, her on-set teacher, recalls sneaking the actress food. "I would order a couple of lunches in my name so Ariel could eat one of them. I could tell she was hungry. Boiled chicken and cucumbers isn't going to do it for a growing kid," she said.
"Her mother kept her out late at night at these ridiculous parties. She was 12 or 13 years old and had to be on set at 6:30, 7."
Today, Winter lives with her boyfriend, 30-year-old actor Levi Meaden, and her dogs Casper, Chloe and Cash. She was accepted into UCLA and will begin classes soon. "The reason I'm going to college is because I do want knowledge in another field. College isn't the college experience for me," she stated.
"I'm not going to be in a sorority, I'm not going to network, I'm not even really going to make my lifelong friends. I've had the career experience. I've had the experience of taking care of myself. I'm going to college because I genuinely want to learn."
© Copyright IBTimes 2023. All rights reserved.