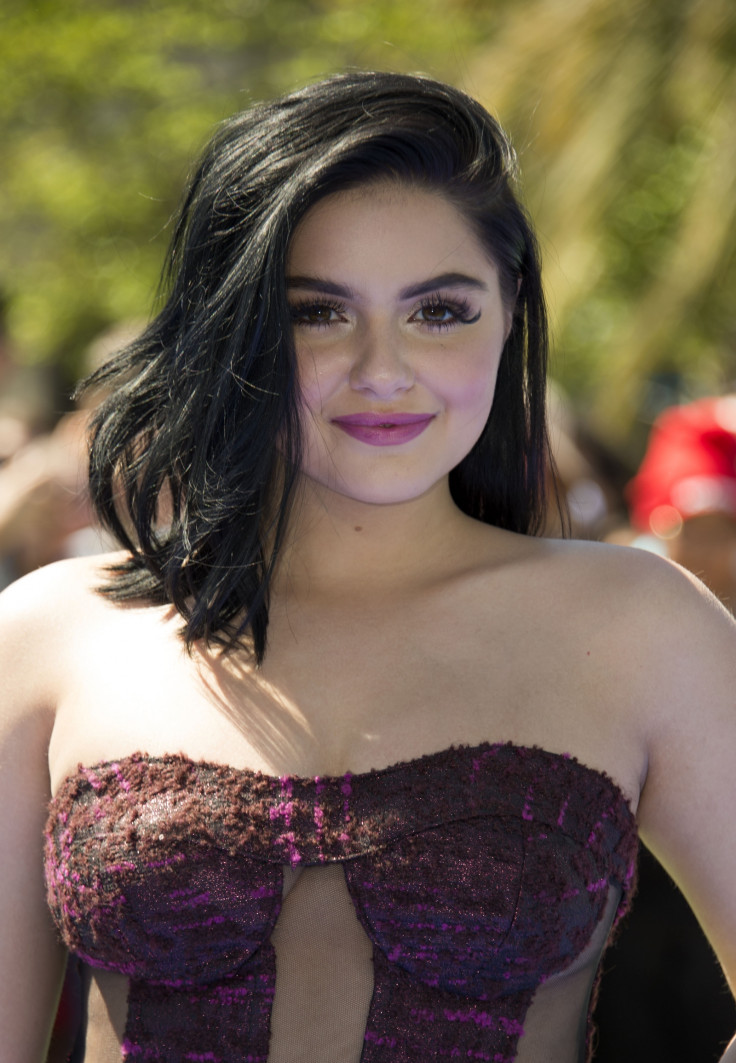 Ariel Winter is furious at her estranged mother after the latter publicly slammed her for her fashion choices. Responding to a controversial statement her mother made, the actress shared a tweet with her followers in which she accused Chrystal Workman of consistently lying about her in the media.
"What's sad is that you lie consistently. Also, why is it that you only choose to talk to me through the press? I'm doing just fine," the Modern Family star tweeted. She called her mother's interference in her life "toxic."
Her response came after Workman told InTouch magazine that she would like her estranged daughter to "dress properly".
"I would tell her to dress properly, be the beautiful person she is. I feel sad that she feels the need to expose herself when it's not necessary," she told the gossip magazine.
However, she has also praised Winter's beauty and acting skills. "Ariel is smart, beautiful, and talented. She is a legitimate actress. She does not need to do this. She is beautiful with her clothes on," she added.
Her comments, however, did not go down well with the 19-year-old actress who is hurt by her mother's comments. "Ariel is again upset by her mother's behaviour. Ariel has moved on from her relationship with her mum and is hurt that her mum can't do the same. Ariel wishes she had a mum who would respect her privacy, give her space to make her own decisions in life, and not attack her in public," a source told Hollywood Life.
The mother-daughter duo have never really shared a loving relationship. The 19-year-old actress has accused her mother of physical and emotional abuse. Winter was legally emancipated from Workman in 2015.
This is not the first time the actress has been criticised for her controversial and racy outfits. She has long been the subject of social media scrutiny with regards to her sartorial choices, but did not expect her mother to join the league of critics and shame her publicly.
"Ariel gets enough criticism about how she chooses to dress from social media and the last thing she needs is for her mother to come after her too. Ariel does not want to dress like everyone else and wishes her mum would keep her name out of her mouth about it. She feels good about her body, her self image and will continue to wear whatever she wants. Ariel will not let her mother control or influence her decisions," the insider added.