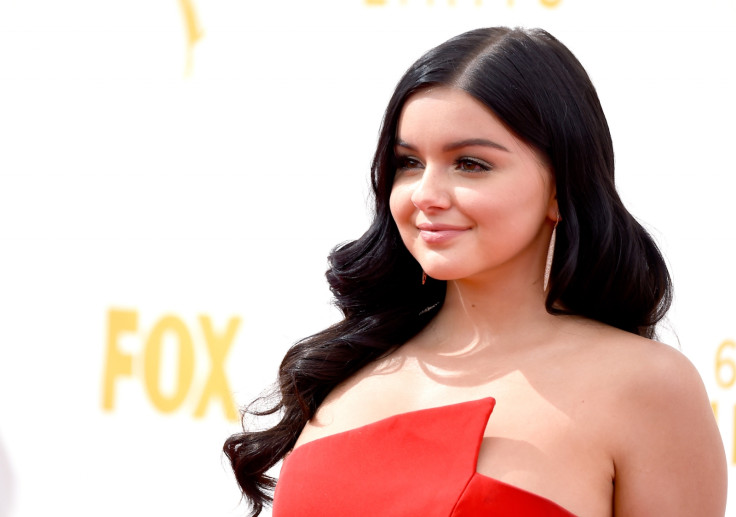 In a candid conversation, social media queen Ariel Winter opened up about body positivity and the current state of leadership and how "Thanks to Donald Trump, [women] are being objectified." However, the American actress, who is no stranger to stirring headlines, seems to be disappointed with the way her interview was played out in the media.
Following her tete a tete with Refinery 29, the Modern Family actress took to Instagram to slam misleading media reports, who seemingly took her comments on topics like her boyfriend and Trump out of context.
"Y'all I love you but PLEASE pay attention and post my REAL point from my @refinery29 interview," Ariel shared in her Instagram rant along with a stunning picture that shows the cover girl posing outdoors in a green monokini.
Explaining her point of view, she continued: "Not that I'm 'defending living with my 29 year old boyfriend' or that I'm 'firing back at Trump' because first of all I don't need to defend anything I'm super happy and in love, and I'm not firing at anyone just sharing an opinion after being ASKED!"
The 19-year-old actress further emphasised her point, which was about sharing body positivity. Speaking about the challenges, Ariel had recalled in her interview about having meltdowns while trying bathing suits.
"Like, my best friend, she's super tall and skinny and she'll wear the same bathing suit as me, but people will automatically look at me and call me out as a slut," she had said.
Addressing the same issues on Instagram, Ariel insists that the point "was to take back the beach and help people understand that the beach should be a safe space to go as you please and feel good about yourself."
"It's also HARD to be 100% confident- I'm still not- but I'm on a journey and I want other people to know they're not alone," the teenager added insisting that her point was about body positivity and not that she lives with her boyfriend.
Before ending her rant over the misconstrued reports, Ariel urged to read her candid interview and take it for what it is. "Let's all be real and represent people how they want to be represented through what they actually say. Rant over," she wrote.
The controversy brewed over the actress' recent interview as she unhesitatingly spoke about body image issues and objectification of women.
"Our leadership is really anti-women right now," she had said. "Thanks to Donald Trump, we're being objectified and made to feel bad about ourselves, so I think it's really important for women to stick together and do the opposite of that..."