Armed man arrested at Trump Tower hunting for Ivanka and claiming to be a senator
The man was wearing a bulletproof vest and carrying throwing knives as well as a forged ID card.
An armed man was arrested at Trump Tower after trying to gain access to the building to meet with Ivanka Trump, the president's daughter. The 52-year-old was carrying throwing knives and wearing a bulletproof vest when he tried to make his way into the Manhattan skyscraper at around 4pm on Thursday 6 July, according to police.
He was claiming to be a senator and had forged identity documents to support his story, the New York Post reported. He told staff that he wanted to meet with the 35-year-old presidential adviser.
Police and security agents swiftly detained him. He was then taken to New York Hospital for a psychological assessment.
The man been charged with criminal possession of weapons and criminal possession of a forged instrument.
Ivanka Trump was not in the building at the time – she is in Germany with her father and the rest of his presidential team.
Donald Trump is in Hamburg for the opening of the G20 summit, which sees the leaders of the world's most industrialised nations gather to discuss trade and other global policy issues.
He will meet with Russian leader Vladimir Putin on the sidelines of the conference. It is the first time the two men will come face-to-face since Trump became president.
The American is also expected to hold one-on-one meetings with German chancellor Angela Merkel and UK prime minister Theresa May.
The G20 has sparked large-scale violent protests with around 75 police officers injured in clashes with activists and demonstrators, according to Reuters.
Police estimate that 8,000 of the 100,000 demonstrators marching in Hamburg are prepared to use violence. An arsenal of weapons has been seized from multiple addresses in Hamburg ahead of the protests.
European hostility towards Trump was evidenced by a left-leaning German newspaper that issued large stickers to its readers, which featured a picture of the president with the caption: "Horror clowns? No thanks".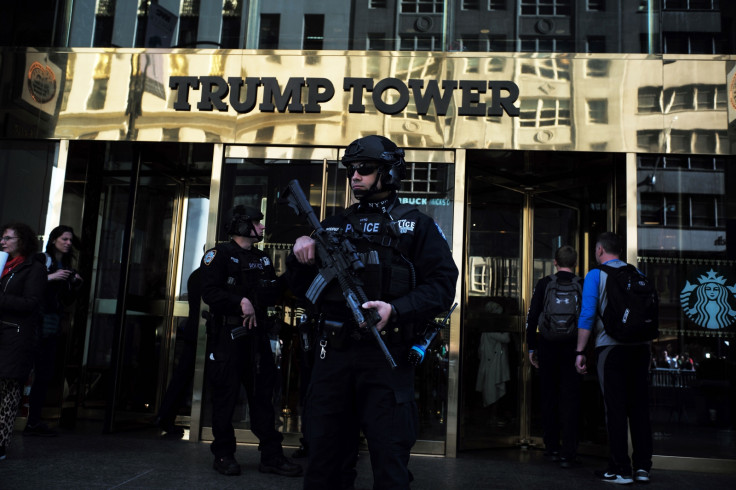 © Copyright IBTimes 2023. All rights reserved.