All eyes will be on two of the world's most powerful leaders Donald Trump and Vladimir Putin when they meet for their first face-to-face talks at the G20 summit in Hamburg, Germany. The highly-anticipated meeting between the American and Russian presidents is expected to last for an hour at the sidelines of the G20 conference.
When the two men meet on Friday, 7 July, they are likely to clash over North Korea's latest missile launch and the use of chemical weapons in Syria – the two thorny issues on which the US and Russia have contradictory viewpoints. Details of the meeting's agenda are still scant.
Both the heads of state have said they want to mend the US-Russia ties, which are at a low point in recent years, thanks to various geopolitical events such as the Syrian conflict and Ukrainian crisis. As Trump enters for high-stakes talks with Putin, a former spy and a veteran politician, he urged Russia to "cease its destabilising activities in Ukraine and elsewhere, and its support for hostile regimes including Syria and Iran."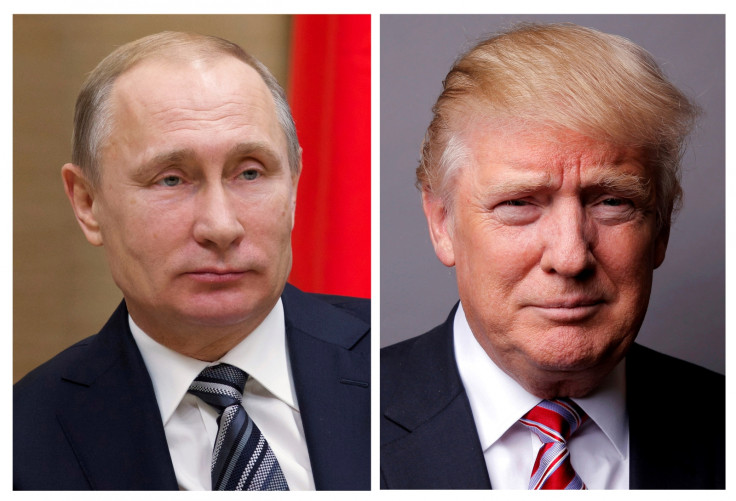 In his unusual assault on Russia, Trump also exhorted Moscow to "join the community of responsible nations in our fight against common enemies and in defence of civilisation itself". However, Trump took a softer line on speaking about Russia's involvement in the US presidential race when he told reporters in Poland: "I think it was Russia, but I think it was probably other people and/or countries, and I see nothing wrong with that statement. Nobody really knows. Nobody really knows for sure."
There are also concerns that Trump, a former television star and a political novice, would be less prepared for his upcoming discussion with Putin in taking a tough line, against the backdrop of increasing anti-Russia sentiments in the US.
There's nothing... the Kremlin would like to see more than a [US] president who will settle for a grip and a grin and walk away saying that he had this fabulous meeting with the Kremlin autocrat," Adam Schiff, top member of the House of Representatives' Intelligence Committee, told the MSNBC ahead of the talks.
Both Trump and Putin are also expected to hold separate talks with leaders of other nations on the sidelines of the G20 summit.