A US Army combat medic has been charged with the homicide and rape of his nine-month-old daughter whom he allegedly strangled to death with a cord.
Christopher Paul Conway was arrested on Wednesday (15 November) and charged with the murder and aggravated rape of one of his newborn baby twins the day before in Fort Campbell, Tennessee.
A statement from the Clarksville Police Department says a cord was wrapped around the baby's neck and caused her death.
Officers say they visited the 22-year-old's home, on Cindy Jo Court, which he shares with his wife Emily whom he has been married to for nearly three years at 7.19am.
The Leaf-Chronicle reported that someone had called 911 saying that CPR was in progress and, despite the girl being taken to hospital, she was pronounced dead 40 minutes later.
The combat medic allegedly sexually assaulted the child before her death and strangled her with a cord that was wrapped around her neck.
Conway's Facebook page indicates that he is originally from Grand Bay, Alabama, and he welcomed his twins into the world in February this year.
Photos on Conway's social media page depict a loving young couple enjoying time with their two newborn daughters.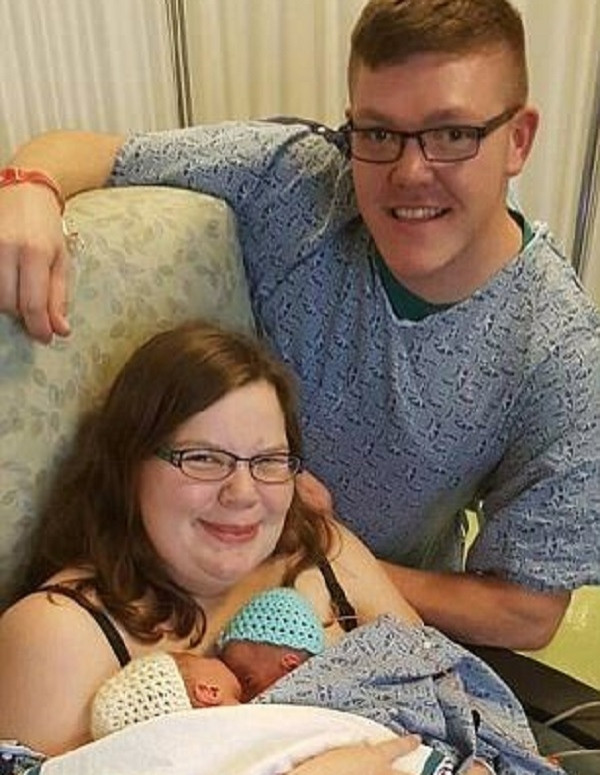 Speaking to the Daily Mail Clarksville police spokesperson Jim Knoll said of the shocking crime: "There is no motive for something like this."
Department of Child Services spokesman Rob Johnson said his department had no history of problems with the family and the child had been removed from the home, reported The Sun.
The victim's sister has reportedly been taken into state custody, according to the Associated Press (AP).
Knoll said the constabulary had no prior interactions with the suspect who was booked into the Montgomery County Jail on $100,000 (£76,000) bond for the rape charge.
For the murder charge, bond had not been set.