The war of words between Arnold Schwarzenegger and US President Donald Trump, who he briefly succeeded as host of The Apprentice, has taken an unexpected turn, with the actor claiming the Republican is "in love" with him.
The actor made the light-hearted remarks during an appearance on the Michael Smerconish show.
When asked "Why do you think the president is fixated on you" following numerous mentions on Twitter, the Terminator replied: "I think he's in love with me."
"Is that what it is?" Smerconish asks and "yeah, I think so," Schwarzenegger confirmed.
"You've had a long relationship with him," the host then adds, before Schwarzenegger finishes the interview with a concise "oh yes."
Trump and Schwarzenegger have been embroiled in a public feud since Schwarzenegger took over Trump's famous role at the helm of The Apprentice.
The president ignited the war of words by controversially telling those at the National Prayer Breakfast to "pray for Arnold ... for those ratings" in response to declining viewing figures.
Schwarzenegger, previously governor of California responded in a video asking whether POTUS would want to switch jobs "so that people can finally sleep comfortably again."
Last week, the 69-year old announced he would not be doing another series of The Apprentice, saying that the show had a "bad taste" left by its association with Trump.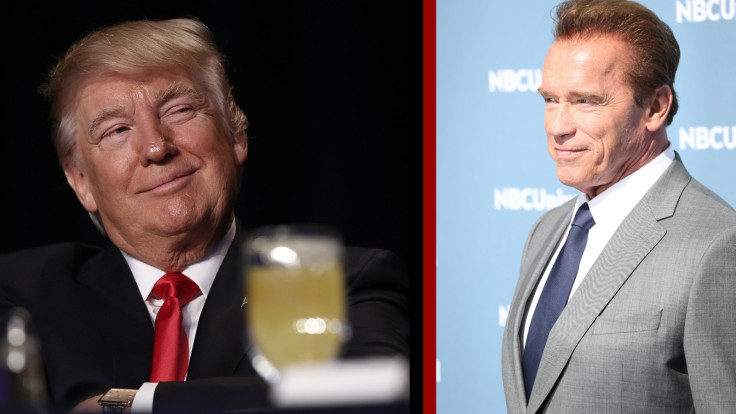 "I learned a lot, I had a great time, it was a really great opportunity. But under the circumstances I don't want to do it again," he told Empire magazine.
"With Trump being involved in the show people have a bad taste and don't want to participate as a spectator or sponsor or in any other way support the show."