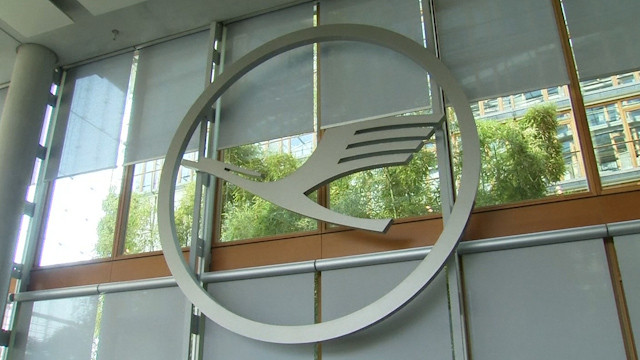 Europe's largest airline Lufthansa has been hit by the biggest strike by employees in its corporate history, paralysing its air traffic.
The airline had to cancel around 900 flights on 2 April, at the start of a three-day strike, affecting about 425,000 passengers.
Around 3,800 flights operated by Lufthansa, Lufthansa Cargo and Germanwings have been cancelled because of the strike. The airline says there will only be about 500 short and long haul flights in operation during the strike.
Pilots of the Group airlines Swiss International Air Lines, Austrian Airlines, Brussels Airlines, Eurowings, Lufthansa CityLine and Air Dolomiti are not participating in the strike.
The airline said it would re-book affected passengers on other airlines and provide train tickets on domestic routes in order to minimise the impact of the strike.
It has also alerted passengers by text and mail and prepared emergency sleeping arrangements and food at large airports for those who did not get the notification.
The three-day pilot strike is expected to negatively impact the airline's profit in the range of tens of millions of euros, according to Lufthansa.
So far, the local media has not reported any major disruption at the airline's main hubs, Frankfurt and Munich airports.
"At the moment everything is running in a manageable way. The people were well informed and everything stayed calm in the terminal," a company spokesperson said.
The pilots, organised under union Vereinigung Cockpit, wanted a new pay and pension deal from Lufthansa. The talks between the parties collapsed and each side is blaming the other for the development.
According to the union Lufthansa failed to make a "negotiable offer."
"I greatly regret that the Vereinigung Cockpit is not prepared to settle this by negotiations and to find a solution without engaging in a labour dispute. We made good offers for an improved salary as well as a future provision for early leave from flight service," said Dr Bettina Volkens, member of the executive board legal and personnel of the Lufthansa Group.
Last week, Lufthansa cancelled more than 600 flights as a precautionary measure when airport personnel went on a warning strike.