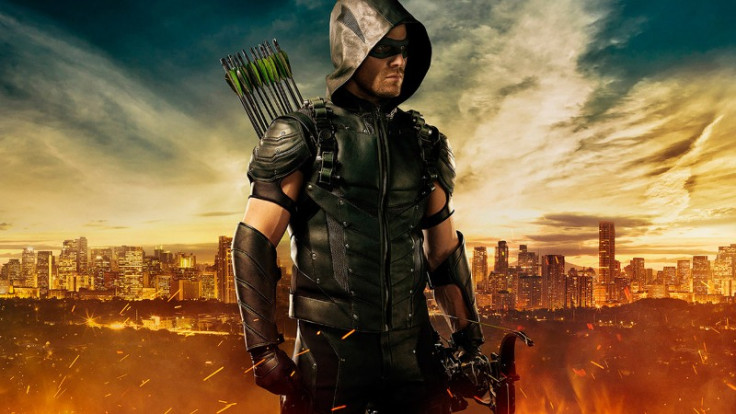 It looks like the upcoming Arrow and The Flash crossover has a pretty big twist in store for fans. And it is something that might affect Oliver and Felicity's relationship.
A TV Line spoilers report teases that the Arrow/Flash crossover episodes will feature a moment that further explores the matter of Oliver's son.
"This might affect Oliver and Felicity: Remember how last season's #Flarrow crossover touched upon the matter of Oliver's son via the young woman Moira years ago sent packing, to Central City? Exec producer Greg Berlanti teases that this year's crossover event, airing Dec. 1 and 2, features a moment 'very akin' to that one," states the TV Line report.
Here's the scene between Oliver and Moira, from the last crossover episode:
Meanwhile, check out the official synopsis for Arrow season 4 episode 8 (The Flash/Arrow Crossover Part 2) titled Legends Of Yesterday, which airs next Wednesday, 2 December, 2015.
"Oliver and Barry Allen take Kendra Saunders (guest star Ciara Renée) and Carter Hall to a remote location to keep them hidden from Vandal Savage (guest star Casper Crump) while they figure out how to defeat him. Malcolm arranges a meeting between Vandal, Green Arrow and The Flash that doesn't go as planned. Meanwhile, Felicity, Thea, Diggle and Laurel work with Team Flash to come up with a weapon powerful enough to destroy Vandal Savage."