This week's episode of Arrow season 3 is going to be a pretty intense ride for Team Arrow and according to the show's executive producer Marc Guggenheim, the episode will feature some "very big plot moves".
The CW has released a behind-the-scenes featurette in support of Wednesday's episode of Arrow, titled 'Canaries'.
"We've got some very, very big plot moves -- big ramifications to what Oliver has done over the past three episodes that I think will completely stun and shock the audience," executive producer Robert Guggenheim said, over a series of remarks by characters about whether or not Oliver should finally reveal himself to Thea and bring her into the fold to square off with Ra's al Ghul. (via ComicBook)
You can check out the full video below.
The official synopsis of the upcoming episode reads: Vertigo (guest star Peter Stormare) returns and pits Canary against Black Canary - Oliver (Stephen Amell) is thrown by the changes within Team Arrow. He's used to calling the shots but sees that the team has evolved in his absence and tensions quickly escalate in the lair.
Oliver is furious that Laurel (Katie Cassidy) has been going out as the Black Canary and tells her to stop risking her life, but when Vertigo (guest star Peter Stormare) hits the streets again, Laurel goes against Oliver's wishes and tracks down Vertigo who hits her with a full dose of the drug.
Laurel's biggest fears revolve around her sister Sara (guest star Caity Lotz) so the Vertigo causes her to hallucinate an epic fight between Canary and Black Canary. While Chase (guest star Austin Butler) surprises Thea (Willa Holland), and Roy (Colton Haynes) warns Thea to stay away from Malcolm (John Barrowman).
Check out the promo for 'Canaries' below:
Meanwhile, Stephen Amell, who loves to share teasers on upcoming episodes with fans, recently posted an image on his Facebook account, which appears to have an Arrow vs Arrow fight. Amell says, "Great to be back at work this week, fighting myself. Wait... what?" (via Moviepilot).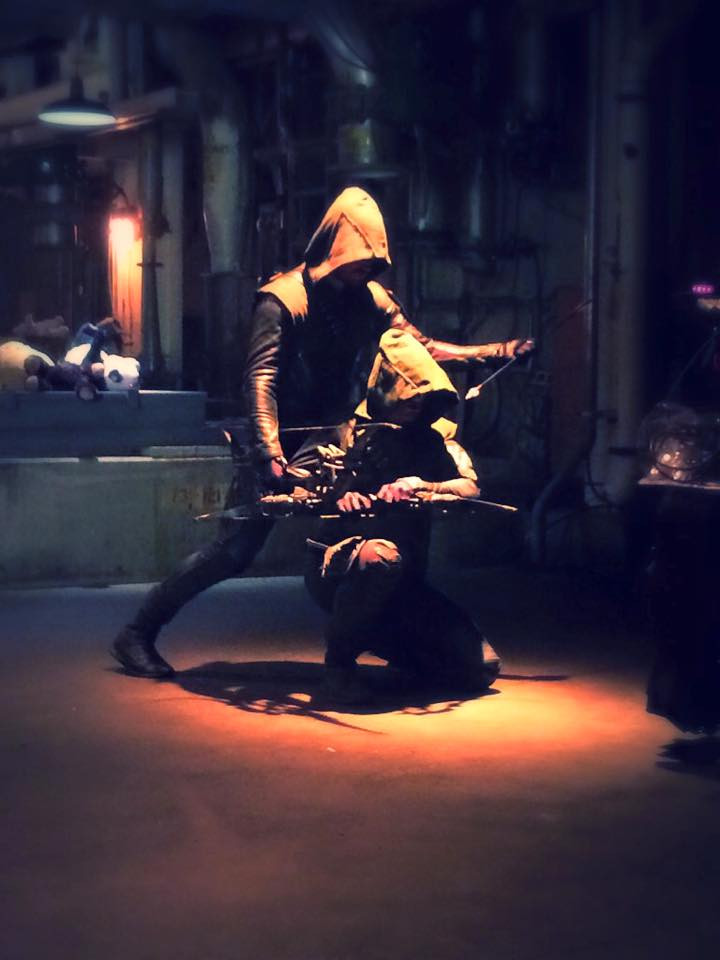 Is this a scene from this week's episode? Fans will already witness two Canaries fighting each other thanks to Vertigo but will the drug affect Arrow (again) as well?
Amell was quick to realise that viewers may assume that the Arrow vs Arrow scene may take place during 'Canaries', and assured fans that this is a different episode. "This is not from this week's ep. And it does not involve vertigo," Amell stated - which actually raises more questions; If it's not a hallucination, then who could the other 'Arrow' be?
Arrow season 3, episode 13 'Canaries' airs Wednesday, 11 February at 8pm ET/PT on The CW.