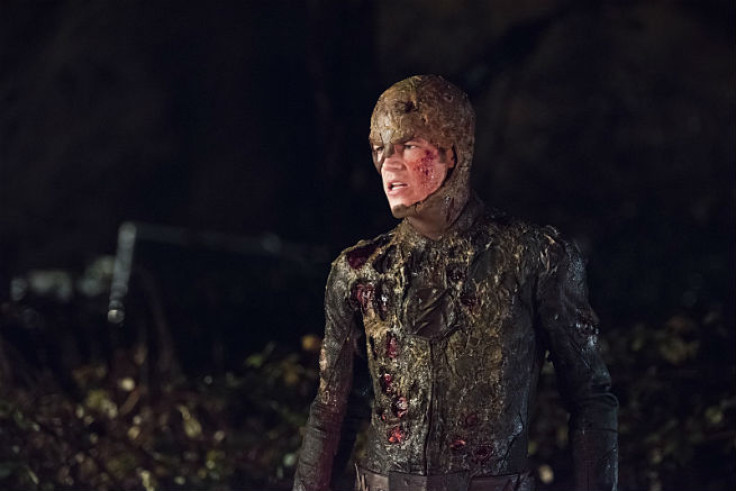 The Flash is finally bringing back its essential element, time travel, to the show.
This week's instalment of The Flash found Barry struggling to take things not-too-fast with Linda Park, The Flash and Firestorm's mid-air showdown and Joe uncovering a most unbelievable clue about Nora Allen's murder.
In The Nuclear Man, Joe recruits Cisco and his gadgets to revisit the scene of Nora Allen's murder, in a desperate bid to dig up new clues.
When Cisco realises that an old mirror of the Allen family is still in the living room, and that it has a silver nitrate backing, the geeky genius turns the images into a 3D holographic display.
That slideshow leads Joe to a splatter of blood, and he asks Cisco to test the sample, against Dr Wells' DNA, which led Cisco to leave the case. But he later reports to Joe, with a shocking revelation that the sample actually belongs to Barry, more specifically an adult Barry Allen. This implies that the other flash at the night of Nora Allen's murder was Barry himself.
Barry from the future was in the past to save his mother?
Picking up from where this week's episode 'The Nuclear Man' left off, the all new episode will deal with Nora Allen's murder case and time travel.
Episode 14 is titled, Fall Out, which will air on 17th February, on The CW.
The official synopsis reads as follows:
After the nuclear explosion separates Ronnie (guest star Robbie Amell) and Dr. Stein (guest star Victor Garber), Barry (Grant Gustin) and the team believe both men are safe. Caitlin (Danielle Panabaker) is thrilled to have her fiancé back and prepares to resume their life together while Dr. Stein returns to his wife. However, when General Eiling (guest star Clancy Brown) targets Firestorm, Ronnie and Dr. Stein must decide if they are safer together or apart. Meanwhile, Mason Bridge (guest star Roger Hayworth) tells Iris (Candice Patton) that there is something secretive going on at S.T.A.R. Labs and Dr. Stein gives Barry some important information about time travel
A new promo shows Joe asking Dr Wells if time travel is possible. He replies positively to the query.
The promo then shows Barry remembering the night of his mother's death, and saying "15 years ago my mom was murdered."
The scene cuts to Barry looking at the 3D images of the red streak and muttering, "That's me", as Cisco says, "This is like some Twilight Zone level stuff."
The promo shows Joe saying, "You are going to change the past" to which Barry replies, "I won't make the same mistake twice."
The 30-second video ends with fleeting images teasing time travel in the episode.
Fans will be excited to finally see how this great Flash mythology is going to start playing out on the show.
Also, going by the promotional pictures, in the next episode Ronnie and Dr Stein are separated and Caitlin is reunited with her fiance, as General Eiling targets Firestorm.
Watch the promos and promotional pictures here: