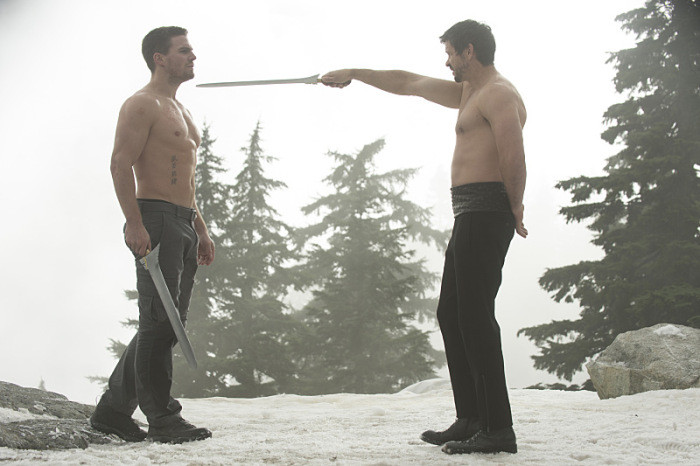 Arrow season 3 midseason finale's shocking twist has put a big question mark over how the series will now unfold over upcoming episodes.
In last week's episode of Arrow, Oliver Queen was killed in a blood duel with Ra's al Ghul. Arrow star Stephen Amell is now opening up about life on the show after the death of Arrow.
Amell's Facebook post confirms that Arrow might not return?
Firstly, after the episode, Amell took to Facebook to calm outraged fans. (via Classicalite)
His post stated, "Facebook. Thank you so much for the enthusiasm spilling out of tonight's fall finale. I've never had anywhere near this amount of feedback.
"Despite the title, our show is bigger than any one character. We're going to prove that to you. Sit tight... January will be here in no time."
Arrow producer teases that Arrow might not return and Arsenal might replace him
According to Fashion & Style, Arrow executive producer Mark Guggenheim has hinted that Arrow won't be coming back and that the show will take a new direction by focussing on Roy Harper (actor Colton Haynes) and his alter ego - Arsenal.
Here's what Guggenheim told ComicBookMovie about where the show is headed following the midseason premiere:
"One of the things I was very straight with Colton [Haynes] about is I don't think we serviced his character quite as much as we would have liked in the first half of [season 3]. I'll say the stuff that he's got in episodes 10, 11, and 12, it's pretty dang gangbusters. There's one scene in episode 11 between him and John Barrowman that I think is some of his finest work on the show."
It's quite unlikely that the producers and writers will permanently kill off their lead character but it definitely seems like fans won't be seeing Arrow for the next couple of episodes.
Amell teases that; maybe not as Arrow but he will be seen on the show as Oliver, in flashback scenes
Amell recently posted an on-set image in which he appears to be in 'Island Oliver' get-up. This means that the actor will be appearing in new episodes but as the younger Oliver stranded on the island - as part of flashback scenes.
Check out the image below: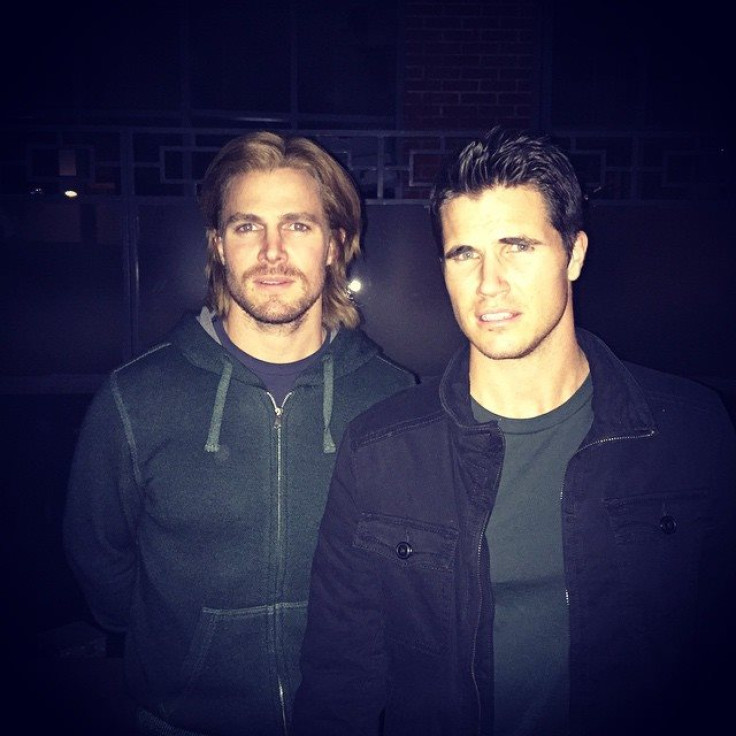 Meanwhile, the other guy in the pic teases more interesting spoilers about the upcoming episodes. That's Amell's cousin Robbie who plays Ronnie Raymond on The Flash. The pic captioned "Firestorm on the Arrow set. But why?" teases that maybe Firestorm will be coming to Arrow after he debuts on The Flash, reports Comicbook.com.
Arrow season 3 will return on 21 January, 2015, with episodes 10-13 titled: Left Behind, Midnight City, Uprising and Canaries.
Also, for fans who are eager to see Arrow back from the dead, a DeviantArt user has created a poster that captures Arrow's resurrection. Check it out below: