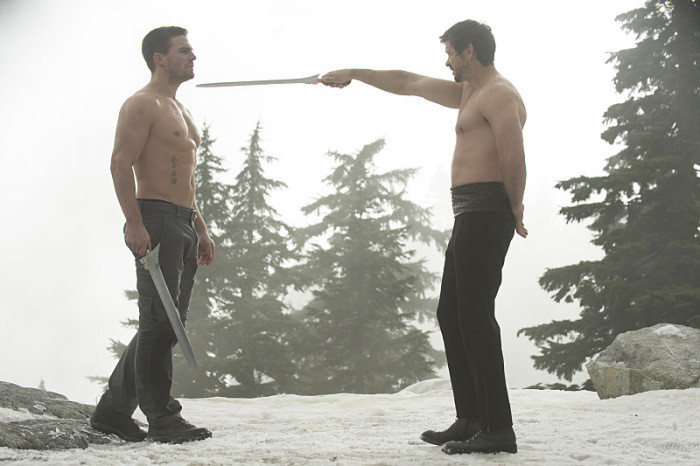 A new promo for Arrow season 3, episode 15 Nanda Parbat has been released and it gives a good look at Ray Palmer's Atom suit in action.
In the upcoming episode, Malcolm Merlyn aka The Dark Archer will be captured by Ra's al Ghul and taken to Nanda Parbat - in the mountains of Tibet.
According to the show's executive producer Marc Guggenheim, the upcoming episode is an important one in the season: "It's one of those episodes where everything came together very nicely - it's got some wonderful character moments, some incredible action, and it's got a final twist that I think people will be talking about for a long time. Certainly a twist that sets the table for the remainder of the season," he told TV Line.
As per Fashion & Style, it's being speculated that the final twist will feature the death of Merlyn at the hands of Ra's al Ghul, as Oliver will be unable to save him. Maybe that will also set up the second showdown between Ra's and Oliver.
The official synopsis of Arrow season 3, episode 15 reads:
Malcolm is captured by Ra's al Ghul (guest star Matt Nable) and taken to Nanda Parbat. Because of his love for Thea, Oliver considers saving Merlyn. Ray is obsessed with finishing his Atom suit so he can save the city but Felicity fears he is heading down the same path as Oliver and tries to pull him out of the lab.
The episode airs Wednesday, 25 February at 8pm ET/PT on The CW. Check out the promo below: