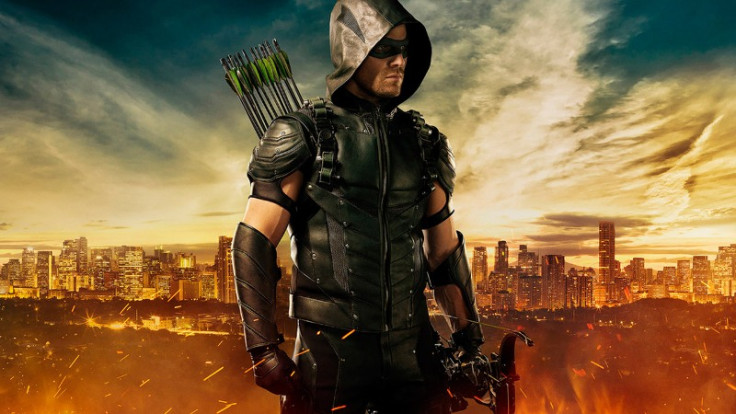 The official synopsis for Arrow season 4's premiere episode has released online and it teases the reason for Oliver to return from retirement and take up the bow and arrow again. While fans already know that Oliver comes back to Star City because Team Arrow needs him, the episode description reveals a little more about the situation.
Introducing Neal McDonough as this season's main villain - Damien Darhk, the episode picks up months after Oliver and Felicity drove off into the sunset. Black Canary and Thea come to Oliver to tell him the Arrow is needed back in Star City. Here's how the synopsis for Arrow season 4, episode 1 titled Green Arrow, reads:
Oliver (Stephen Amell) and Felicity's (Emily Bett Rickards) blissful getaway is cut short when Thea (Willa Holland) and Laurel (Katie Cassidy) pay them a visit and tell Oliver they need his help back in Star City. The city has been attacked by "Ghosts," assassins led by a dangerous man named Damien Darhk (guest star Neal McDonough). However, when Oliver returns, Diggle (David Ramsey) makes it very clear that he doesn't want Oliver on the team. Thor Freudenthal directed the episode with story by Greg Berlanti & Beth Schwartz.
In an earlier interview, Stephen Amell teased that the premiere episode will have something new that's never been done or shown before on the show. This secret "something" will apparently set the tone for the remainder of the season.
During the Arrow panel at DragonCon 2015, Amell said an element has been added to the upcoming premiere and that it would have a major impact on the way season 4 unfolds. "The fundamental part of the season, that nobody is really going to understand until they see the premiere, is that we do something in the premiere that we've never done in the history of the show," Amell explained.
"It does something for the remainder of the season that there's going to be a constant jeopardy in the show, even if times are good. It's a really interesting technique. I think it promotes a good story. I think it will pique people's interest," he added. Arrow season 4 premieres on 7 October at 8pm ET/PT on The CW.