UFC fighter Ronda Rousey seems to be making a pretty smooth transition to becoming a full-time Hollywood actress. The MMA artist recently made headlines after she openly expressed an interest to play Captain Marvel in Marvel studio's in-development film.
While we await an official verdict on that front, the superhero connection for Rousey continues as Arrow star Stephen Amell recently said that he would love to have Rousey on the show. Members of the Arrow cast visited DragonCon this past weekend, and the Q&A session saw one audience member telling those onstage that Rousey "ships [endorses the romantic relationship] Olicity," which got everyone excited. Amell even blurted out "I ship Rousey," as a response. When Amell was asked if there was a chance that the MMA fighter could ever appear on Arrow, he replied: (via CinemaBlend)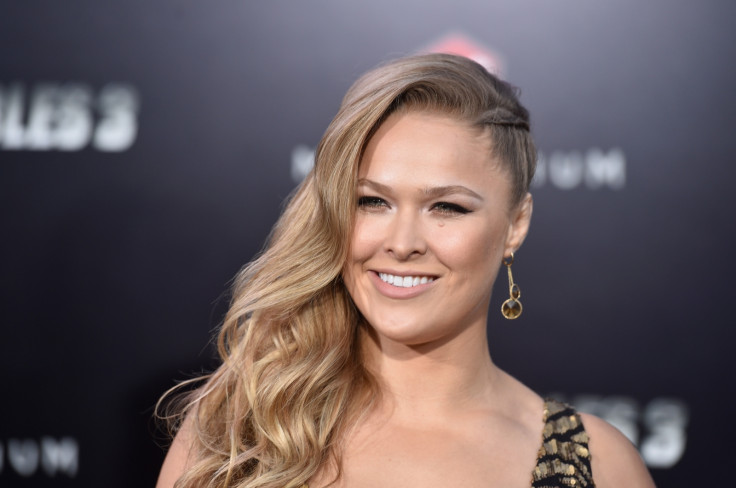 "Ronda Rousey can play...Ronda Rousey can replace me for an episode if she wants. Ronda Rousey can literally do anything she wants at this point...to me...to the show!"
Rousey was last seen on the big screen in the film version of Entourage which released earlier this year. Prior to that, the actress kicked butt in Furious 7. The actress will also be seen in MGM's reboot of the 1980s cult classic Road House, and will step into the role Patrick Swayze made famous.
Meanwhile, season 4 of Arrow is set to premiere on 7 October at 8pm ET/PT on The CW. Check out the latest promo for the upcoming season below: