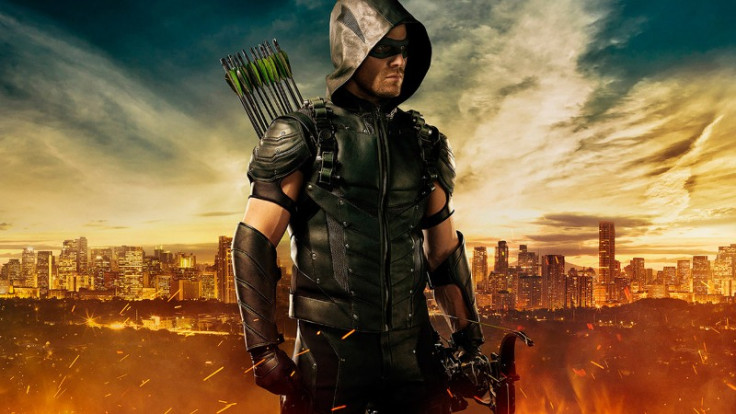 Arrow star Stephen Amell loves to interact with fans via Facebook whenever he gets a chance. So earlier this week, while the actor had some time in between filming the new episodes for Arrow, he logged on for another one of his popular Q&A sessions and answered some interesting questions ranging from The Flash — Supergirl crossover to upcoming episodes of Arrow.
When asked if Arrow will acknowledge Supergirl now that it's officially confirmed that Grant Gustin's Barry Allen will be racing over to Supergirl's National City, Amell replied: "I don't know. We shall see. Cool thing to consider regardless..." Well, Amell's just playing safe...we're sure the Arrow-Flash-Supergirl crossover episode is already in the works.
In December 2015, Amell confirmed that he's talked to DC Entertainment chief Diane Nelson about the chances of a character like Batman appearing on Arrow and she reportedly told him that they want to make "the best version of each thing and not forcing crossovers just for the sake of forcing them".
Admitting it would be "tough" to bring the Caped Crusader to Star City, he added: "In the same way that... [Ezra Miller's] playing the Flash in the cinematic universe — theoretically, we haven't seen him yet — I see no reason why we couldn't have our own Bruce Wayne."
Meanwhile, another fan asked Amell to describe the next few episodes of Arrow, to which he gave cryptic, one word answers: "Duel. Fallout. Ring."