Alex Oxlade Chamberlain insists that Arsenal doesn't need Robin van Persie to challenge for trophies, with Lukas Podolski and Olivier Giroud providing the side with all the scoring power they need for the season ahead.
Both Podolski and Giroud got their competitive debuts for the Gunners at the weekend, and though neither could convert, they will take time to adjust to the Premier League in the absence of van Persie.
But Chamberlain believes that the duo will come good for Arsenal, and the side will avoid another disastrous start to the season like last year, with the club capable of coping without the Dutchman on board.
"There was a lot of speculation around Robin," he told Talksport. "He was a massive player for us last year there is no hiding that.
"But we have definitely got the squad to cope with it. Olivier Giroud was top goalscorer in the French league last year, Lukas Podolski has been prolific for a number of years and has 100 caps for Germany which isn't bad.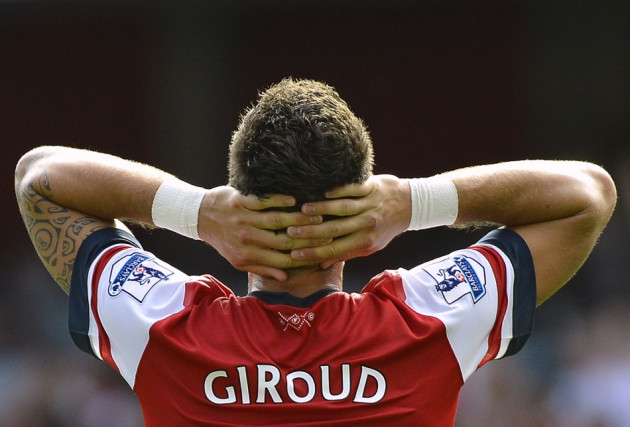 "We've definitely got the squad to deal with it. These things happen in football all the time you've just got to get on with it and move forward and I think the team is strong enough to deal with these situations."
Van Persie made the move from Arsenal to Manchester United for a £24 million fee. The striker said that it was a dream come true to make the move to Old Trafford, but so far he has only received limited game time, coming on as a late sub in their 1-0 loss to Everton at Goodison Park.
For Arsenal, this summer has been quite successful so far, with Wenger making some big purchases to right the wrongs of last transfer window, where he made five signings in the final 24 hours.
Santi Cazorla in particular is looking like a contender for buy of the season, while Podolski and Grioud both come with very promising pedigrees.