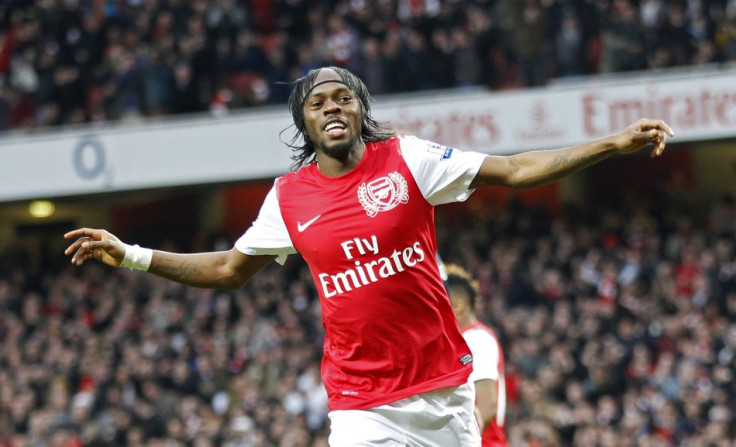 Arsenal forward Gervinho says the Gunners are thinking only about finishing third in the league as they look for an automatic qualification to the Champions League next season.
The London club suffered a blow on Monday night when Wigan Athletic, who are battling to avoid relegation, registered a shock win over them at the Emirates. However, Arsenal still hold a five point lead over their rivals and Gervinho knows the club's hopes of finishing third are still in their hands.
"We want to be among the top three. The whole group is very motivated and we are already happy to be where we are. We can still do better with the four matches coming. We are fighting only for third place, we don't think about fourth spot," Arsenal.com quoted the Ivorian as saying.
"Everybody is determined to fight until the end, from the players and the manager to the fans, to maintain third place. If we manage to keep it then everybody should be proud because we fought very hard for it," Gervinho added.
Arsenal are third with 64 points from 34 games. Tottenham Hotspur and Newcastle United are five points behind the Gunners but with a game in hand each. Chelsea are sixth with 57 points from 33 matches.
The Gunners are enjoying a good run with seven wins in their last nine matches but they had a troubled start to the season. They were 17th in the table in September with one win and three losses from their first five matches.
"We learnt a lot from the negative start we had. It has made us stronger today - we have learnt from our mistakes. We learnt a lot during that struggle. In life you will always be criticised. We had to prove to the people who didn't believe in us that we were able to come back by playing well on the pitch. The result is here today," Gervinho said, in an earlier article on Arsenal.com
However, this is Arsenal's seventh consecutive season without a title - their last triumph being the FA Cup win back in 2005 - but Gervinho remains optimistic that next season will be better for his team.
"It is true that I am disappointed to see another year without a trophy. I am used to getting trophies, but we tried and we went through a lot this year. We are happy to have reached that level. I hope next year we will do even better," the winger added.
Arsenal welcome Chelsea to the Emirates on Saturday in a match crucial for both teams in their battle for a Champions League ticket.