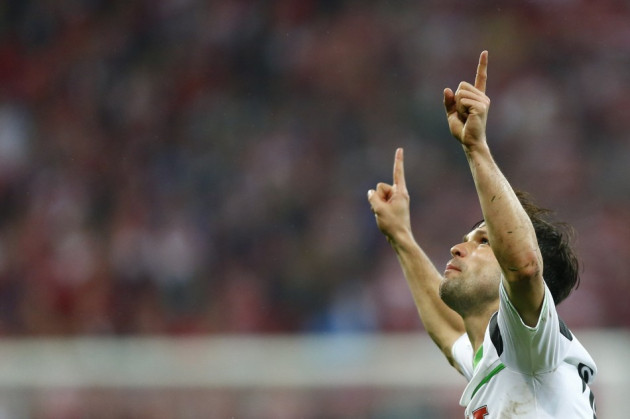 Wolfsburg midfielder Diego is aware of interest from Arsenal and has made it clear that he would be keen to secure a move to the Premier League leaders.
The 28-year-old became one of the most sought after midfielders when he starred for Werder Bremen but he struggled to make an impact after a big money move to Juventus and is now back playing his club football in Germany.
Having scored 54 goals in three season at Bremen, he managed just seven in 44 games for Juventus and then just six in 43 appearances for Atletico Madrid.
However, now back playing in the Bundesliga he impressed last season as he fired 10 league goals and is seemingly rediscovering his best form.
Now Diego has claimed that he is aware of interest from Arsenal and high flying Southampton, although it seems he believes a move to the Emirates would suit him better.
"I know there is interest from Premier League clubs. I have heard Arsenal is one of them," said Diego, as quoted by The Sun.
"It would be the ideal destination for me because their style suits my characteristics perfectly. Of course I would say yes to Arsenal.
"Southampton have great organisation and discipline and big talents like Adam Lallana. But again there is nothing concrete.
"Playing in England is a very attractive option at the peak of my career but I'm focusing on helping Wolfsburg get to the Champions League."
Wolfsburg are currently fifth in the league but are already some 13 points behind leaders Bayern Munich. They may well be in the fight for a top four finish come the end of the season but should Arsenal come calling then the Brazil international may find them hard to resist.
The Gunners are not just excelling in the Premier League, but look set to make it through to the knockout stages of the Champions League after securing an impressive win over Borussia Dortmund.