Arsenal Fan Blog: How Can We Get Excited About Kim Kallstrom When We Could Have Had A New Ozil?
Check out all the deadline day action live as it happens here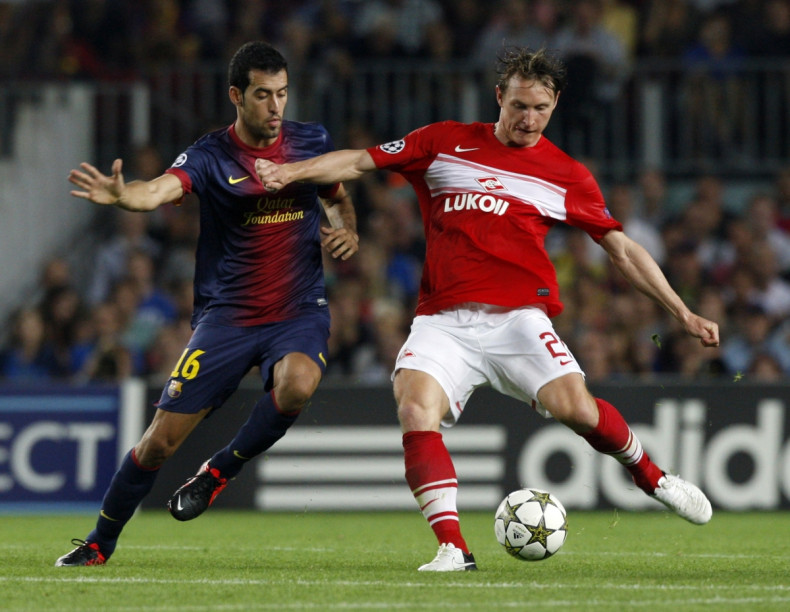 Mesut Ozil was a one off.
Throughout last year's summer transfer window, Arsenal bore the weight of bold, Harry Enfield-like boasts that we had 'loadsamoney' and weren't afraid to spend it. Only we were afraid to spend it, or at least, Arsene Wenger was.
The purchase of Ozil on the final day of the transfer window was desperate, but it was successful. We splashed the cash that needed to be splashed and fans and players alike were thrilled. It was however, a one off.
Following that first-day humbling at the hands of Aston Villa and the purchase of the bug-eyed German, Arsenal kicked into gear and for many months couldn't be stopped. Aaron Ramsey was the best form player in Europe and Ozil was an inspirational force worth every penny.
Fans agreed however that our title credentials depended on our movements in this January transfer window. We needed a striker to ease Olivier Giroud's burden at the brunt of our attack, we needed options up there and – though not as desperately - reinforcements at the back.
Aside from a rumour early in the month that Arsenal were in for Dimitar Berbatov, all the attention has been on our pursuit of Schalke winger Julian Draxler. As with Ozil, the potential move was met with pure excitement. Here was another young, hugely-talented individual set to be targeted by all of Europe's big hitters.
The knowledge has been there that Arsenal are physically capable of big money moves, but as the window draws to a close - after the rumours lingered just a little too long – it has become increasingly clear that Wenger and the boys just weren't willing to stump up the cash and meet Draxler's £37m release clause.
Wenger also denied it multiple times, so at least he was honest.
Reportedly Wenger was looking to shape Draxler into a forward, but his credentials on the wing made him a great replacement for the injured Theo Walcott as well. It would have been perfect!
Just not £37m worth of perfect, apparently.
We had already given up hope that we might buy an out-and-out striker, but with Draxler seemingly off the cards, where would our attentions turn, if anywhere?
Why, Kim Kallstrom of course!
Kallstrom is a 31-year-old central midfielder at Spartak Moscow – he's good, he's experienced, but he's not at all exciting.
In fact, the most exciting Kallstrom has ever been was in Championship Manager 4 – when he joined that fabled group of football management simulator-approved wonderkids who with a bit of time became one of the greatest midfielders in the world.
Only problem is that was 12 years ago, not real, and Kallstrom never became the greatest midfielder in the world.
He will be a fine addition to a packed midfield that granted does include an injured Ramsey (out for four to six weeks) and a pair of defensive midfielders who apparently play rock paper scissors to decide who gets sent off any particular fortnight. Don't we have enough to cover that though?
Worse still, he's joining on loan. Potential champions don't make last-minute loans for thirty-somethings in positions they don't need them. That's what teams in the relegation scrap do. Or at least used to; Fulham got Lewis Holtby and Cardiff City have nabbed Wilfired Zaha, and those two are far more exciting.
So for Arsenal fans the 2014 January transfer window represents a return to the norm - long waits, a glimmer of hope and then the crushing realities of Wenger's overly-analytical brain.
If Chelsea had wanted Draxler (and they may still decide that they do) they'd have bought him on 3 January, then swiped a few players they didn't need from Liverpool and Tottenham, for s**ts and giggles.
That's what transfer windows should be like.