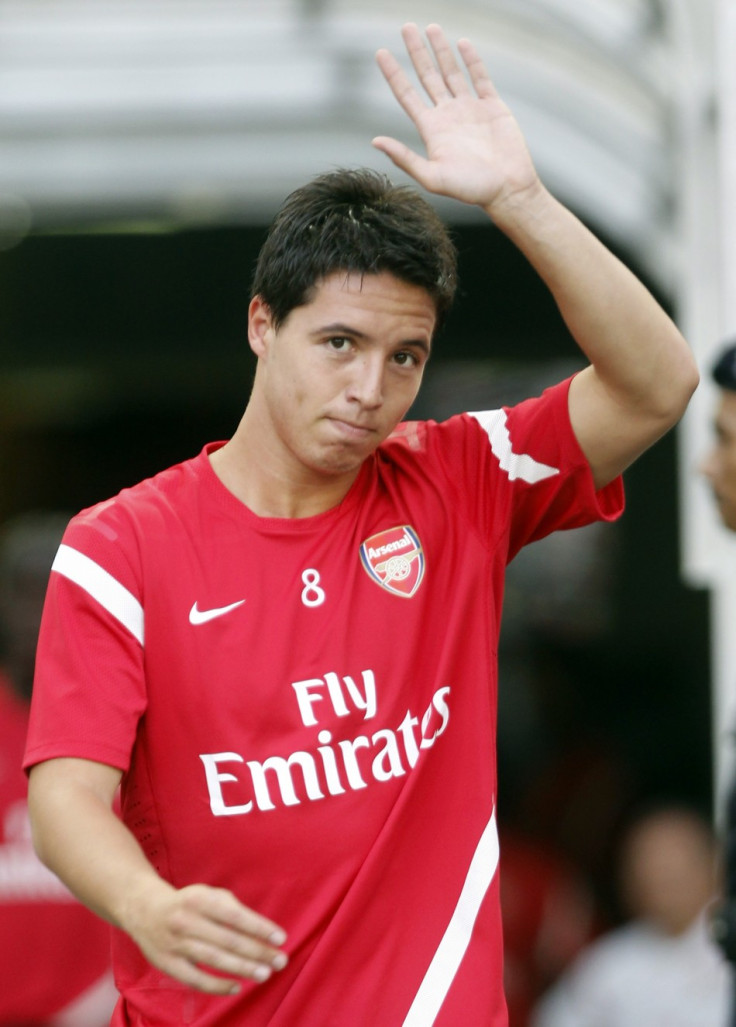 Arsenal midfielder Samir Nasri is unlikely to feature for Manchester City at Bolton Wanderers on Sunday, as the two clubs struggle to agree the final structure of his £22m transfer.
The north London side have informally accepted City's £22m offer for the French international, but final complications have emerged over the payment of fees to the agents involved, the Guardian reports.
Nasri, 24, is set to follow Kolo Toure, Emmanuel Adebayor and Gael Clichy in leaving Arsenal for City, after he rejected a new contract at the Emirates that would have made him one of the highest paid players in the club's history.
The French international was set to sign an extension on his current deal in February but his attention was turned by City, after manager Roberto Mancini offered to double his Arsenal wage of £90,000-a-week.
Nasri is also believed to harbour reservations about Arsene Wenger's transfer policy, after captain Cesc Fabregas was sold to Barcelona earlier this week. Upon the completion of the deal, the 24-year-old is also expected to argue that he is more likely to win silverware at City than Arsenal.
Meanwhile, Shakhtar Donetsk striker Willian, who has been linked with a move to the Premier League this summer, has admitted he would relish a move to London.
"I would love to play in England," he told the Daily Mail.
"The league is one of the best and there are some great clubs here; clubs with big players who play attractive football.
"I like Chelsea and Arsenal's styles a lot. I'd be very happy to play for Tottenham too and help get them back into the Champions League. They're a very big club."