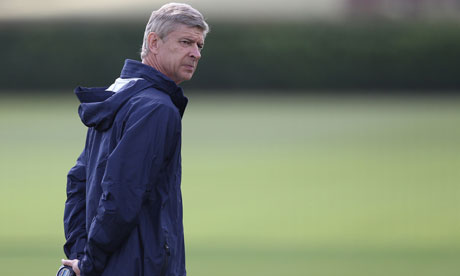 With Arsenal poised to receive a £60m windfall from the combined sales of Cesc Fabregas and Samir Nasri, Arsene Wenger is under significant pressure from the club's board and the massed ranks of Gunners fans to bring in a marquee signing before the transfer window closes at the end of August.
Wenger insists he is prepared to spend the money if a quality replacement becomes available but, with murmurs of discontent amongst the Arsenal faithful and deadline day looming ever closer, the Frenchman finds himself under the most significant pressure of his career.
Below, we identify the potential targets in the frame to join the Gunners.
In: Alex Oxlade-Chamberlain (Southampton, £11m), Gervinho (Lille £10.7m), Carl Jenkinson (Charlton, £1m).
Out: Cesc Fabregas (Barcelona, £35m), Gael Clichy (Manchester City, £7m), Emmanuel Eboue (Galatasaray, undisclosed), Jay Emmanuel-Thomas (Ipswich, undisclosed), Mark Randall (Chesterfield, free), Tom Cruise (released), Denilson (Sao Paulo, loan), Wellington (Levante, loan).
What do they need?
A towering centre-back, a couple of creative midfielders and support for Robin van Persie up front.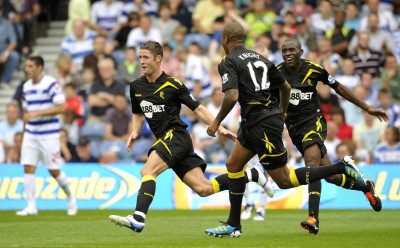 CENTRE BACKS
Main Target
Gary Cahill, Bolton. Age: 25. Cost: £15m.
The Bolton defender has impressed since joining from Aston Villa in 2008 and he was rewarded for a standout 2010/11 season with his first England cap in September 2010.
The 25-year-old is one of the most sought after defenders in the Premier League, with Liverpool also interested, and his transfer fee is only likely to have increased after his spectacular goal in Bolton's opening day win over QPR.
Arsenal have been in dire need of a commanding central defender since Kolo Toure's transfer to Manchester City and a bid is expected to arrive in the next couple of weeks.
Back-up
Phil Jagielka , Everton. Age: 28. Cost: £18million.
Scott Dann, Birmingham. Age: 24. Cost: £8m.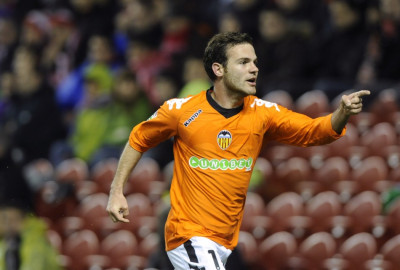 MIDFIELDERS
Main Target
Juan Mata, Valencia. Age: 23. Cost: £27m
With captain Cesc Fabregas sold to Barcelona and Samir Nasri on his way to City, Wenger has been linked with a move for Valencia playmaker Juan Mata.
Chelsea are also interested in the 23-year-old, who was a key component of the Spain Under-21 side that triumphed at this summer's European Championships.
Arsenal failed to meet the player's £20m buy-out clause before it expired at the end of July but a bid in the region of £27m, should be sufficient temptation to cash-strapped Valencia to sell one of their most prised assets.
Back-up
Marvin Martin, Sochaux. Age: 23. Cost: £9m.
Eden Hazard, Lille. Age: 20. Cost: £25m.
FORWARDS
Main Target
Bryan Ruiz, FC Twente. Age: 25. Cost: £13.75m.
Arsenal scouts watched the 26-year-old last week, with Arsene Wenger interested in bolstering his forward line with a forward who has scored 36 times in 61 appearances for FC Twente.
A feature of the Costa Rican national side since making his debut in 2005, Ruiz has since won over 40 caps, scoring nine goals in the process.
He has UEFA Champions League experience with Twente and can play anywhere along the front line. The Dutch side are unlikely to accept anything less than his £13.75m buy-out clause.
Back-up
Andre Ayew, Marseille. Age: 21. Cost: £11m.